Master of Digital Transformation
Master of Digital Transformation
Duration
18 months
10 subjects
Classes commence
September (Autumn)
January (Winter)
April (Spring)
Fees*
AED 9,415.35 / USD 2,565 per subject
*VAT 5% inclusive
Considered as a pillar of the fourth industrial revolution, digital transformation is an area of critical importance to companies and governments. The magnitude of this importance was accentuated by the current pandemic, which has led companies to accelerate their adoption of solutions rapidly derived by their own digital transformations. Despite its importance, skills in digital transformation are scarce, and this field is considered a niche, with huge demand for talent in the job market.
To fulfil the need for specialists with digital transformation skills, the University of Wollongong in Dubai is offering a Master in Digital Transformation (MDT) program aiming at equipping students with the knowledge, skills, and mindset required to lead and drive digital transformation initiatives in various industries.
Specifically, the program aims to:
In collaboration with
Develop well-rounded professionals who can bridge the gap between business and IT by defining digital transformation strategies and implementing digital solutions.
Enhance students' strategic thinking and problem-solving abilities, enabling them to analyze complex challenges and develop innovative and practical solutions using prominent digital transformation technologies.
Develop students' soft skills, including communication, teamwork, ethics, and professional conduct, to prepare them for success in today's multidisciplinary workplace.
Produce graduates who can drive innovation and create sustainable solutions by effectively utilizing digital technologies and aligning business and IT strategies.
---
What is Digital Transformation really about and why is it so important nowadays?
Digital transformation is a global phenomenon that has swiftly ascended the priority ladder within organsations worldwide. In essence, digital transformation is the art of reimagining businesses in the digital age. It encompasses the infusion of digital technology into every facet of a business, triggering profound shifts in its operations and value delivery mechanisms.
The relevance of digital transformation cannot be overstated. It is the catalyst for enhanced efficiency, productivity, and innovation. Furthermore, it equips organisations with the tools to comprehend their customers better, resulting in an elevated customer experience. In the United Arab Emirates (UAE), digital transformation stands as a pivotal driver of economic expansion and social progress.
Digital Transformation in numbers:
Here's a glimpse of the numeric potential behind digital transformation:
Digital technology is projected to constitute 25% to 30% of the global gross domestic product (GDP) in the upcoming decade.
Spending on digital transformation is anticipated to surge with a compound annual growth rate (CAGR) of 16% in the Middle East region.
The UAE leads the charge in the digital transformation movement across the Middle East.
The UAE's digital economy is projected to surpass $140 billion by 2031, soaring from its current nearly $38 billion status.
Digital technology expenditure in the UAE is forecasted to reach $20 billion by 2026.
The UAE is strategically positioned to double its digital economy's contribution to GDP, from 9.7% to 19.4%, within the next decade.
Key Pillars of a Successful Digital Transformation
Achieving a successful digital transformation rests upon three fundamental pillars:
Strategy: This serves as the blueprint for the journey, outlining the transition from legacy systems to innovative, digitized ones.
Technologies: These are the indispensable tools for implementing and realizing the digital transformation solutions.
Customer Experience: At the apex of this transformation pyramid lies the ultimate objective—to enhance the customer experience, making it seamless, frictionless, and enjoyable.
The Allure of Digital Transformation for Organisations
Why do organisations find themselves drawn to digital transformation? It's because of the manifold advantages it presents. Digital transformation offers substantial potential in terms of process digitization, streamlining, and the automation of manual tasks. The automation of repetitive processes not only translates to significant time and cost savings but also a reduction in errors.
Furthermore, digital transformation adopts a data-driven approach to business. By harnessing the vast reservoirs of structured and unstructured data at our disposal, organisations can glean profound insights into customer needs, desires, product perceptions, and even societal trends. These capabilities converge to deliver an enriched customer experience and a heightened competitive edge in the market.
The 55% Surge in Demand: A Career Catalyst
As McKinsey and Co. forecasts a remarkable 55% surge in demand for technological skills in the coming seven years, it becomes evident that the pursuit of a Master's in Digital Transformation is not merely a degree but a strategic career catalyst. This demand surge paves the way for graduates to step into high-demand roles, shaping the digital destiny of organizations and industries. Armed with a comprehensive understanding of digital transformation principles, graduates can position themselves as invaluable assets to organisations yearning for adept leaders in this transformative journey.
In essence, the challenges embedded within the digital transformation landscape are a crucible wherein students have the opportunity to forge their future. By acquiring the knowledge, skills, and insights offered by a Master's program in Digital Transformation, students can position themselves as the architects of tomorrow's business and technology landscape. They become the bridge between the challenges faced by organisations and the solutions that drive progress and innovation.
Students applying for a master's degree must have completed a bachelor's degree (or equivalent) at an accredited institution of higher education and have achieved the minimum grades outlined below:
Country
Direct Admission
Probationary Entry*
GPA 2.5-2.99 or equivalent
Conditional Entry**
GPA 2.0-2.49 or equivalent
Australia
65%
57%
50%
Brazil
7/10
6/10
5/10
China
75%
63%
50%
Colombia
3.5/5
3.25/5
3/5
Egypt
65% (Good)
57%
50% (Pass)
India
50%
45%
40%
10 Point System: 7.0/10.0
10 Point System: 6.0/10.0
10 Point System: 5.0/10.0
4 Point System: 3.0/4.0
4 Point System: 2.5/4.0
4 Point System: 2.0/4.0
Iran
14
13
12
Japan
70/100 or 4/5
65/100 or 3.5/5
60/100 or 3/5
Jordan
70%
60%
50%
Kenya
50%
45%
40%
Lebanon
11
10.5
10
Mexico
8/10
7/10
6/10
Nepal
50%
45%
40%
Nigeria
50%
45%
40%
Pakistan
50%
45%
40%
Russia
Average of 4
Average of 3.5
Average of 3
South Korea
80/100
75/100
70/100
UAE
3
2.5
2
UK
2nd Class Honours with lower division (or min 50%)
45%
Pass (or min 40%)
USA
3
2.5
2
* Applicants with a Bachelor's degree in the relevant field of study, or its equivalent, with an overall GPA between 2.5 and 2.99 (on a 4.0 scale) may be conditionally admitted to a master's program, only if they meet the necessary English language requirement. Such students must take a maximum of 18cp of subjects studied for the master's degree during the period of conditional admission and must achieve an overall WAM of 55 in their first 3 subjects at the University. Students who fail to achieve this standard may have their enrolment discontinued.
** Applicants with a bachelor's degree in the relevant field of study, or its equivalent, with an overall GPA between 2.0 and 2.49 (on a 4.0 scale) may be conditionally admitted to a master's degree, only if they meet the necessary English language requirement and they will be required to complete a maximum of 18cp remedial non-credit bearing subjects prior to enrolment in their chosen master's degree. Students must achieve a minimum WAM of 55 in these subjects in order to progress to the master's degree or may have their enrolment discontinued.
Note:
[1] Unless otherwise stated, the entry requirements above are based on Section I institutions. Further details on alternate entry requirements can be obtained by contacting the Admissions department.
[2] A recognized bachelor's degree in a related field such as IT, engineering, business information systems or any bachelor's degree with relevant professional experience and/or certification.
[3]Students with bachelor degrees in non-related fields could be admitted to the program subject to an interview and completion of remedial subjects.
At UOWD, all classes are taught in English and in order to enrol in a master's degree you will need to submit one of the following certificate of English language proficiency:
English Language Test
Entry Score
IELTS
Academic
Overall score of 6.0 with 6.0 in Reading and Writing and 5.0 in Listening and Speaking
TOEFL
Internet based
79 with not less than 20 in Writing, 18 in Reading, 17 in Listening, 16 in Speaking
TOEFL
Computer based
213 with a 4.0 TWE/Essay Writing
TOEFL*
International paper based
550 with a 4.0 TWE/Essay Writing
EmSAT
Achieve English
1400
Note: Students who have achieved an overall Academic IELTS score of 6, but with a minimum of 5 in reading and writing for their relevant program, may opt to take Academic Writing as an additional subject during their first semester at an additional fee of AED 1,050/USD 286. A 50% pass rate is required to clear the post enrolment condition. Alternatively, the student may opt to retake the IELTS test.
* Students admitted under this criterion must complete the test at AMIDEAST.
If you are seeking credit for prior learning, you will need to submit an official academic transcripts showing all courses studied and the grades obtained, syllabus details (including information on course content) for the courses you have successfully completed and an explanation of the grading system. Your eligibility for Credit for Prior Learning will be decided in consultation with UOWD's Faculty Offices prior to the beginning of the program.
To make an application for your chosen program, complete the online application form and submit it along with all your supporting documentation (see below) prior to the application deadline.
Late applications may be accepted subject to the availability of places but applicants are encouraged to apply as early as possible.
The following records are required to process your application. Please ensure that all these documents accompany your UOWD application for admission form submittal:
The original transcripts of your bachelor's degree results
A Certificate of Completion
(If the above documents are not in English, a certified English translation is required)
Proof of your english language proficiency
(Note: Results from IELTS & TOEFL tests must be sent to the University directly from the IELTS or TOEFL testing centres quoting the UOWD institution code IELTS: AE109 / TOEFL: 7907)
Your current resume or CV
A copy of your UAE ID card (if applying from within the UAE)
A copy of your passport (and Residence Visa, if resident in the UAE).
Additionally, if you are seeking advance standing in your chosen program:
Certified copies of official academic transcripts showing all courses studied and grades obtained, syllabus details (including information on course content) of the courses you successfully completed and an explanation of the grading system.
Applications are required to obtain attestation / equivalency of their bachelor's degree from the UAE Ministry of Education. The attestation / equivalency process is dependent upon whether you completed your bachelor's degree within the UAE or outside the UAE.
If the bachelor's degree was completed outside UAE, you must have your bachelor's degree and transcripts/mark sheets certified by:
The issuing University and/or recognised authority for tertiary education in the host country in which you completed your education
The Ministry of Foreign Affairs in the host country
The UAE Embassy in that host country OR the Embassy of the host country in UAE must attest the authenticity of the documents and attestations.
Additionally, the UAE Ministry of Education must issue an Equivalency Certificate. Applicants must have a valid UAE residency visa when applying for an Equivalency Certificate. In special cases where complying with conditions (2) and (3) are not feasible, the certificates may be verified against originals by Embassies in the UAE and the UAE Ministry of Foreign Affairs.
If you are unable to secure the Equivalency Certificate(s) as outlined above will be asked to sign a "Consent to Provide Documents" form agreeing to secure the equivalency. You will be permitted to commence your studies at UOWD, but will be given a maximum of one semester to obtain the equivalency certificate(s). UOWD reserves the right to take appropriate action against any applicant who cannot secure the appropriate documentation in this time, which may result in the termination of the student's enrolment at UOWD.
For more information or assistance on attesting documents from outside UAE, click here.
Program Structure
The Master of Digital Transformation program is 60 credit points and consists of: (1) a core component covering essential topics related to any digital transformation initiatives; (2) an elective component covering prominent digital transformation technologies that can be used for the implementation of DT initiatives, and are highly in demand in the market, and (3) a professional practice & research component aiming at the application of the taught concepts to solving a real-life problem.
The program comprises a total of 10 subjects, including 5 core subjects, 3 elective subjects and a final project (counting as 2 subjects).
A recognized bachelor's degree in a related field such as IT, engineering, business information systems or any bachelor's degree with relevant professional experience and/or certification.
Students with bachelor degrees in non-related fields could be admitted to the program subject to an interview and completion of remedial subjects.
Minimum English language proficiency such as an overall IELTS score of 6.0 or equivalent
This subject aims to introduce the business context surrounding digital transformation, explain its role in the fourth industrial revolution, and address the business and management aspects of DT, with a specific focus on digital strategy development in organizations. Additionally, the subject provides an overview of the most prominent DT technologies. Topics covered include digital transformation and Industry 4.0, cultural and organizational challenges and opportunities, developing a digital transformation strategy, digital marketing, customer experience and operations management, organizational change and leadership, data analytics and cloud computing, and digital transformation technologies. Through this subject, students will gain a comprehensive understanding of the concepts, strategies, technologies, and best practices involved in digital transformation.
In this subject, students will learn the fundamentals of cloud computing and its architecture. Specifically, the following topics will be covered: the vision of cloud computing; its characteristics and benefits; cloud computing architecture including service-oriented architecture and mobile computing, service and deployment models; virtualization techniques and types; cloud operations and challenges; industry computing platforms; security in cloud computing and its future. The students will also be introduced to various cloud services and applications, such as migrating to the cloud; accessing and communicating with the cloud; using webmail services; cloud management.
This subject will equip student with advanced knowledge of modern AI and enhance their skills to appropriately choose and apply AI techniques to solve practical problems related to organizations and their transformation to industry 4.0. The subject covers a variety of topics including: AI adoption approaches in the industry, machine learning and deep learning, natural language processing, computer vision, AI ethics, and the design of AI-powered solutions.
This subject combines research training with modern design thinking skills to develop students' ability to conduct research, analyze needs, and identify requirements for innovative solutions. The subject covers the following topics: Introduction to research methods, ethical considerations in research, qualitative and quantitative research methods, mixed methods approach, role of innovation in digital transformation, Design thinking principles and Lifecyle, and applying design thinking techniques to real-life problems.
This subject presents a detailed overview of the field of data science, highlighting its role in digital transformation. It covers the fundamentals of data science, including data acquisition, pre-processing, machine learning, and data visualization. Students will learn how to manipulate and transform data, build and evaluate models, and gain insights through exploratory data analysis and visualization techniques. They will also be introduced to cutting-edge technologies such as big data and distributed computing, deep learning and neural networks, and cloud-based deployment of data models, as well as ethical considerations in data science.
Choose any three Electives from the approved list below:
In this subject, students will learn to develop, test, and deploy cloud-based applications. The subject covers fundamental concepts, practical applications, and advanced topics related to cloud application development, including prominent cloud platforms, cloud application development fundamentals, managed services, deployment, containers and orchestration, DevOps services, securing cloud applications, and advanced topics such as microservices architecture, serverless computing, and machine learning on the cloud.
This subject introduces the topics, technology, and skills required to gain practice in the successful implementation of IoT solutions. The objective of this subject is to equip students with skills required to create new solutions by combining sensor data with information analytics and AI, relevant to specific industries, as well as extracting valuable insights that can improve different aspects of operations and enable innovative, new business models. More specifically, the students will be exposed to the following topics: Architecture and communication protocols for IoT; enabling technologies for IoT; IoT project design, prototyping, and resource management; understanding and managing IoT projects' security related issues and risks; and explore various IoT applications and platforms.
This subject introduces students to the fundamentals of Internet of Things (IoT) technologies and their applications in industry. The subject aims to develop students' skills in applying IoT and cloud computing concepts to build solutions based on devices connected to a cloud-based IoT platform. In this subject, students will learn about IoT technologies, IoT device connectivity protocols and M2M architecture. Students will analyze IoT use cases and their related architectures, and will develop IoT applications using REST APIs. IoT security best practices are also addressed, with a focus on data confidentiality, integrity, and availability, as well as security risks and threats in IoT. Students will learn about IoT security standards and best practices, and will work on securing IoT networks and data by implementing security features for an IoT system. The course also covers developing IoT applications using flow-based programming tools, such as Node-RED. Finally, students will learn about cloud-based IoT platforms and services and will have the opportunity to set up an IoT device and connect it to a cloud-based IoT platform.
This subject aims at equipping the students with the skills needed to identify critical areas for the adoption of enterprise-grade blockchain solutions, and help organizations with their digital reinvention journeys. Focusing on the Blockchain practice, the subject topics include: the Blockchain technology benefits, current status, and use cases in finance, healthcare, and supply chains, as well as Blockchain architecture, DApps, cryptocurrency fundamentals, and Hyperledger/Ethereum platforms. Students will also learn about smart contracts, consensus, validation, and security protocols, as well as Blockchain regulation and ethics.
This subject provides students with a comprehensive understanding of managing and optimizing business processes through automation. The subject begins with an introduction to business process management, covering process modelling, improvement, and use cases. Students will learn about BPM architecture and methodology to effectively manage and automate business processes. The course then introduces Robotic Process Automation (RPA), including the tools, platforms, and design of RPA solutions. Students will also explore cognitive automation and artificial intelligence. The subject concludes with a case study on managing and scaling RPA solutions, including implementation and management.
This subject aims at equipping the students with the skills needed to increase enterprise cyber resilience and set the foundation for implementing an incident response team and a security operations Center. Focusing on the Cyber security practice, the subject topics include: cyber resilience, threat intelligence, network security, mobile and IoT security, application and data security, cloud security, incident management and disaster recovery, and security operations centres.
This subject covers the principles, tools, and technologies of blockchain application development. Topics include blockchain architecture, smart contract development, tokenization, permissioned blockchains, decentralized applications, consensus algorithms, blockchain security, as well as IPFS and distributed storage. Students will gain hands-on experience setting up blockchain development environments, interacting with smart contracts, and deploying blockchain-based solutions. The subject culminates in a final project where students will design and implement a blockchain-based application.
This subject covers the principles, tools, and technologies of big data engineering. Topics include data collection and storage, processing and transformation, analytics, visualization, real-time processing, success metrics, quantitative and qualitative outcomes, validation and verification of data models, security, and deployment and management. In this subject, students will develop the skills and knowledge needed to design, build, and manage Big Data systems that can efficiently process, store, and analyze large amounts of data, and make informed decisions based on data insights. The subject culminates in a final project where students will design and implement a data pipeline for a real-world use case.
The Research Thesis subject is designed to equip students with the skills and knowledge necessary to conduct and communicate high-quality research in their field of study. Through a combination of lectures, discussions, and practical exercises, students will gain a comprehensive understanding of the research process, as well as develop the skills necessary to produce a well-written and well-structured research thesis.
Program Outcomes
Upon successful completion of this program, a student should be able to:
Identify strategic opportunities and challenges in the field of digital transformation and examine the impact of digital cultures on organizations.
Analyze real-world problems related to digital transformation and independently develop suitable strategies and practical solutions.
Apply modern data science and artificial intelligence knowledge and skills to solve problems and gain a competitive advantage.
Assess the potential of digital transformation in driving innovation, entrepreneurship, and the creation of sustainable solutions.
Demonstrate proficiency in soft skills required for the modern, multidisciplinary workplace, including advanced communication, effective teamwork, ethical decision-making, and professional conduct.
The program aims at developing well-rounded professionals who can define digital transformation strategies and implement digital solutions. Graduate will be able to pursue careers such as:
Digital solutions architect
Digital strategy consultant
Digital solutions developer
Digital transformation manager
Digital transformation director
Accreditation and Recognition
All degrees at the University of Wollongong in Dubai are accredited by the Commission for Academic Accreditation (CAA) of the UAE Ministry of Education and are licensed by the Knowledge and Human Development Authority (KHDA). In addition, the degree is quality assured by UOW, which is registered with the Tertiary Education Quality and Standards Agency (TEQSA), the national regulator of the higher education sector in Australia.
Students will be issued a UOW Australia degree upon graduation.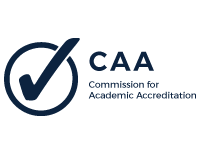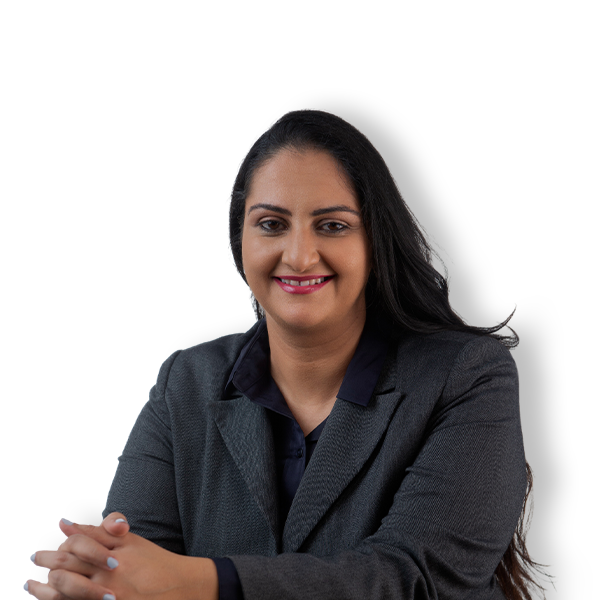 Dr May El Barachi
Head of School
School of Computer Science
Dr El Barachi is an Associate Professor at the Faculty of Engineering & Information Sciences and is a next generation networking expert currently teaching the subjects of Information & Communication Security, Distributed Systems & Cloud Computing, as well as Programming in the Bachelor of Computer Science and the Bachelor of Information Technology programs.
Read More
Faculty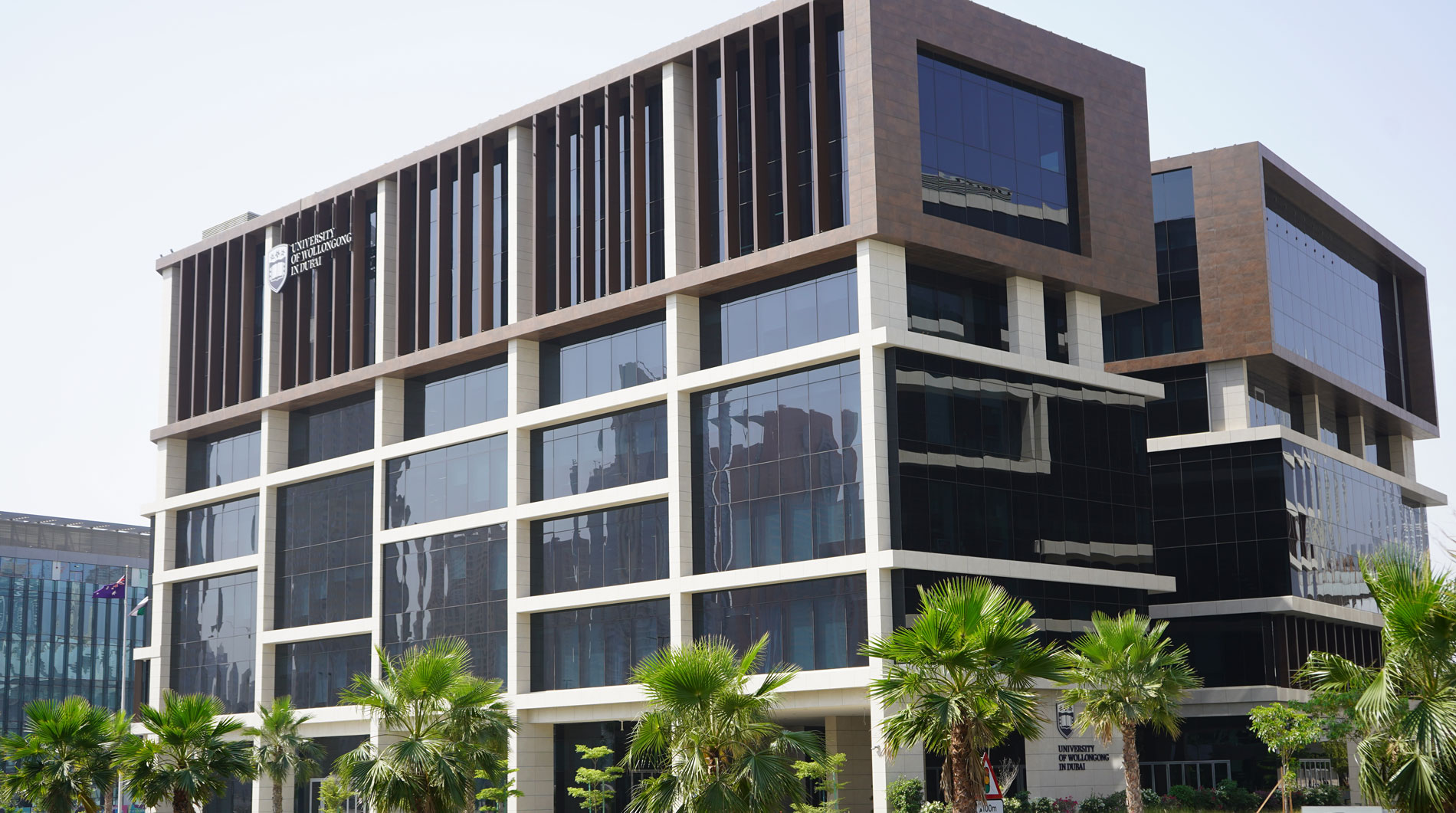 Open Day
Remember to attend our next Open Day on Saturday, 9 December 2023.
Join our experts to learn more about our degrees and how you can enrol in our
Winter intake which starts on 2 January 2024.