Doctor of Philosophy (PhD)
Doctor of Philosophy (PhD)
Duration
Full-time (4 Years)
Part-time (6 - 8 Years)
Start Date
April 2024
For more information, please contact admission team
Total Fees
AED 248,062.50 / USD 67,592
(VAT 5% inclusive)
The Doctor of Philosophy (PhD) is an advanced postgraduate research degree that develops research skills and provides high achieving candidates with the opportunity to conduct in-depth research in their chosen discipline.
The PhD is a four year degree consisting of 48 credit points of coursework and research training followed by 144 credit points (6 sessions or part time equivalent) research thesis. The PhD program is aimed at candidates who are interested in pursuing their career as an academic or in private and public organisations which focus on research and innovation.
Under the guidance of a supervisory team, consisting of at least two supervisors, students will independently plan and execute a research project that will lead to the production of a substantial thesis, comprising 80,000 words (or equivalent). The program will enable candidates to critically evaluate existing knowledge, which uses research as a tool to explore and answer important questions in their chosen fields. Thus, students completing the PhD will make a significant and original contribution to knowledge in their chosen discipline. They will also be able to communicate this contribution to their peers and the community.
Why you should pursue your PhD degree at UOWD?
The program is designed to support higher degree research (HDR) students to develop their career potential through robust administration and candidate support including training courses, mentorship, and supervision by top academic experts. More specifically, the following points capture some distinctive features of the HDR program at UOWD.
Develop your career potential.
UOWD's PhD program will not only enhance your research skills but will also equip you with additional skills and professional attributes to become the next generation of leading business researchers and academics.
Mentorship and supervision by top academic experts.
All the PhD supervisors are PhD holders, renowned researchers in their respective fields and are recognised globally and regionally for research impact. PhD students can strongly rely on their guidance, mentorship and expertise throughout the whole duration of their studies.
A University of academic excellence.
Study with an accredited international university boasting more than 30 years of academic excellence. Our PhD students benefit from world-class infrastructure and facilities, and a variety of research-related resources.
Earn a quality Australian PhD degree within a reasonable time.
PhD courses are intense and time consuming. At UOWD, the course length for full-time students is usually between four years, and six to eight years for part-time students.
Progression
In order to progress to the research component of the PhD program, students must complete the first year with an average of 65%, including 65% in each subject. Prior to commencing the research component, students will have identified their specific research topic, written a comprehensive research proposal and passed the comprehensive examination.
Graduation Requirements
To qualify for award of the degree of Doctor of Philosophy, a candidate must:
Accrue an aggregate of at least 192 credit points
Achieve an overall minimum Weighted Average Mark (WAM) of 65%
Pass the external thesis examination and fulfil any degree completion requirements specific to the program undertaken
Candidates who hold a recognised Master's degree in a business related discipline. Areas of research available to candidates undertaking the PhD with the Faculty of Business include Accounting, Economics, Finance, Human Resources, Management, Marketing, and Operations.

Applicants must have completed their studies from a recognised tertiary institution and achieved a minimum GPA of 3.3 on a scale of 4.0 (or equivalent).
Relevant research and industry experience will be taken into consideration when assessing applications. However, applicants without work experience will be considered based on previous academic performance and demonstrated ability to complete a Higher Degree by Research program.
All instruction at UOWD is carried out in English and you will need to demonstrate an adequate level of English language proficiency in order to enrol in the PhD program. English language skills are assessed based on a number of criteria including writing skills as demonstrated in your initial research proposal, language skills as demonstrated at the interview stage, and the submission of an Academic IELTS (or equivalent) result with an overall score of 6.5 and a minimum of 6 in each band.
Important Dates & Selection
Applications open: June 2023
Deadline for applications: TBC, applications received after the deadline will not be considered.
Shortlisting, interviews and selection: June 2023 – March 2024
Decision letters released: TBC
Begin your program: April 2024
For enrolment in the PhD program, the candidates will go through two stages of selection:
Stage 1: Eligibility for enrolment and application
Stage 2: Interview of the shortlisted candidates
Stage 1: Eligibility for enrolment and application:
First, you will need to ensure that you meet the admission requirements for the PhD Program.
Submit the enrolment application
Submit a three page research proposal where you will demonstrate the:

Contribution (both theoretical and practical) and uniqueness of your research,
Alignment of your research topic with the Faculty of Business research areas,
The proposal should include:

research background;
contemporary research problem;
brief literature review;
conceptual framework;
research gaps;
research question(s) and hypotheses (if applicable);
methodology;
expected results;
project time line; and
contribution & alignment with UOWD research strategy.

Nominate one primary and one co-supervisor,
Provide two letters of recommendation.
Stage 2: Interview of the shortlisted candidates:
Shortlisted candidates will be invited for an interview in order to present their research proposal to the selection committee.
Candidates should submit the following:
Academic Transcripts (Master's Degree)
Submit a 3-5 page research proposal that includes Research background; Brief literature review; Research gaps; Research question(s) and Hypotheses (if applicable); Methodology; Expected results & contribution. For more information about the proposal structure, see the enrolment procedures.
CV with academic qualifications and previous research experience (if any)
Provide two letters of recommendation with contact details
Passport Copy
Emirates ID (If UAE resident)
Other information for consideration, e.g. research publications (if any).
Program Structure
The PhD is a four year degree consisting of 48 credit points of coursework and research training followed by 144 credit points (6 sessions or part time equivalent) research thesis.
Under the guidance of a supervisory team, consisting of at least two supervisors, students will independently plan and execute a research project that will lead to the production of a substantial thesis, comprising 80,000 words (or equivalent).
In this subject, students will examine epistemological issues in social science and business research, and then explore the foundations for choosing methods and techniques in applied business research. This will allow students to demonstrate knowledge of the qualitative and quantitative methodologies underpinning business research. Students will develop and extend the skills required for successful doctoral research, including choosing statistical techniques, awareness of the use of research software, case studies, ethnography, and surveys, as well as ethical issues in business research, and the influence of ethical considerations on research methods and methodology.
This subject will give students the opportunity to conduct and receive feedback on a literature review focused on the topic they plan to examine in their research. The Literature Review can be expected to form part of the first draft of the thesis. It is an evolving and substantial piece of work that will develop as the research focus and methodologies take shape.
This subject is designed to provide business-based Higher Degree Research with substantial knowledge of research principles and methods applicable to their field of work or learning in order that they can plan and execute an original research design and research proposal. It provides discipline-independent cognitive and research skills in order to demonstrate expert theoretical knowledge, the ability to think critically, evaluate existing knowledge and ideas and undertake systematic investigation and reflection on current theory. The subject explores different research paradigms, and related methodologies, entails substantial searching, reviewing and critiquing of relevant literature, and examines a range of data collection methods and critical analysis. Finally, students are required to present cogently a complex investigation of original research in their final proposal.
This subject introduces students to the analysis of both qualitative and quantitative data in social science and business research. This will allow students to demonstrated knowledge in using and applying appropriate data analysis techniques. This subject will introduce students to quantitative techniques such as; multiple regression, logistic regression models, discriminate analysis and factor analysis. It will also introduce qualitative analysis including both manual and computer aided forms of data reduction, thematic analysis and coding. Students will develop and extend analytical skills required for application of those techniques in research, and interpretation of both quantitative and qualitative outputs.
This subject is for students in their first year of a Higher Degree Research (HDR) program. It is designed to help research students develop the first major piece of writing they need to do for a research project (recently begun or soon to commence) - the literature review. The subject clarifies how to quickly find, critically read and discuss academic literature in relation to a specific research topic, and guides students through a process for developing effective writing about the literature. It helps students develop confidence and proficiency in crafting written text in English, by organising the whole discussion, revising and refining paragraphs, and resolving grammatical and stylistic problems at sentence level. It helps research students design and develop a coherent literature review suited to their own current and discipline-specific needs.
PhD students who meet the progression requirements will then enrol in the following thesis subject.
Thesis (Part-Time)
Thesis (Full-Time)
*The thesis component will follow the 2-semester model per year not the trimester model.
Program Outcomes
PhD students at University of Wollongong in Dubai can pursue a career in a University or College, research agency or organisation, or in a specialist research unit of a government or business sector.

The expanding domestic higher education sector is increasingly seeking research-active academics who have doctoral level qualifications and there are a growing number of opportunities for high-level research professionals across all industries.
Accreditation and Recognition
Our PhD program is accredited by the UAE Ministry of Education and is recognised within the UAE, GCC countries and internationally for employment in the private and public sectors.
In addition, the program is quality assured by UOW, which is registered with the Tertiary Education Quality and Standards Agency (TEQSA), the national regulator of the higher education sector in Australia.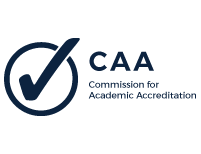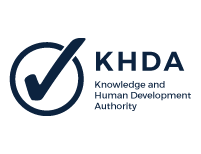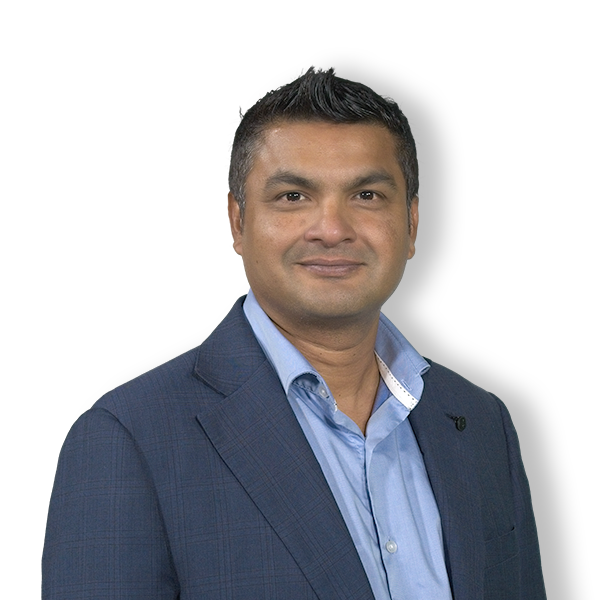 Dr Vikash Ramiah
Associate Professor (Director Research)
Research Area / Expertise:
Sustainable Finance, FinTech (Financial Technology), Behavioural Finance, Applied Finance and Financial Markets.
Research Cluster:
Future of Business, Sustainable Business Practices, Building a Global Mindset
Read More
Principal Supervisors
Co-supervisors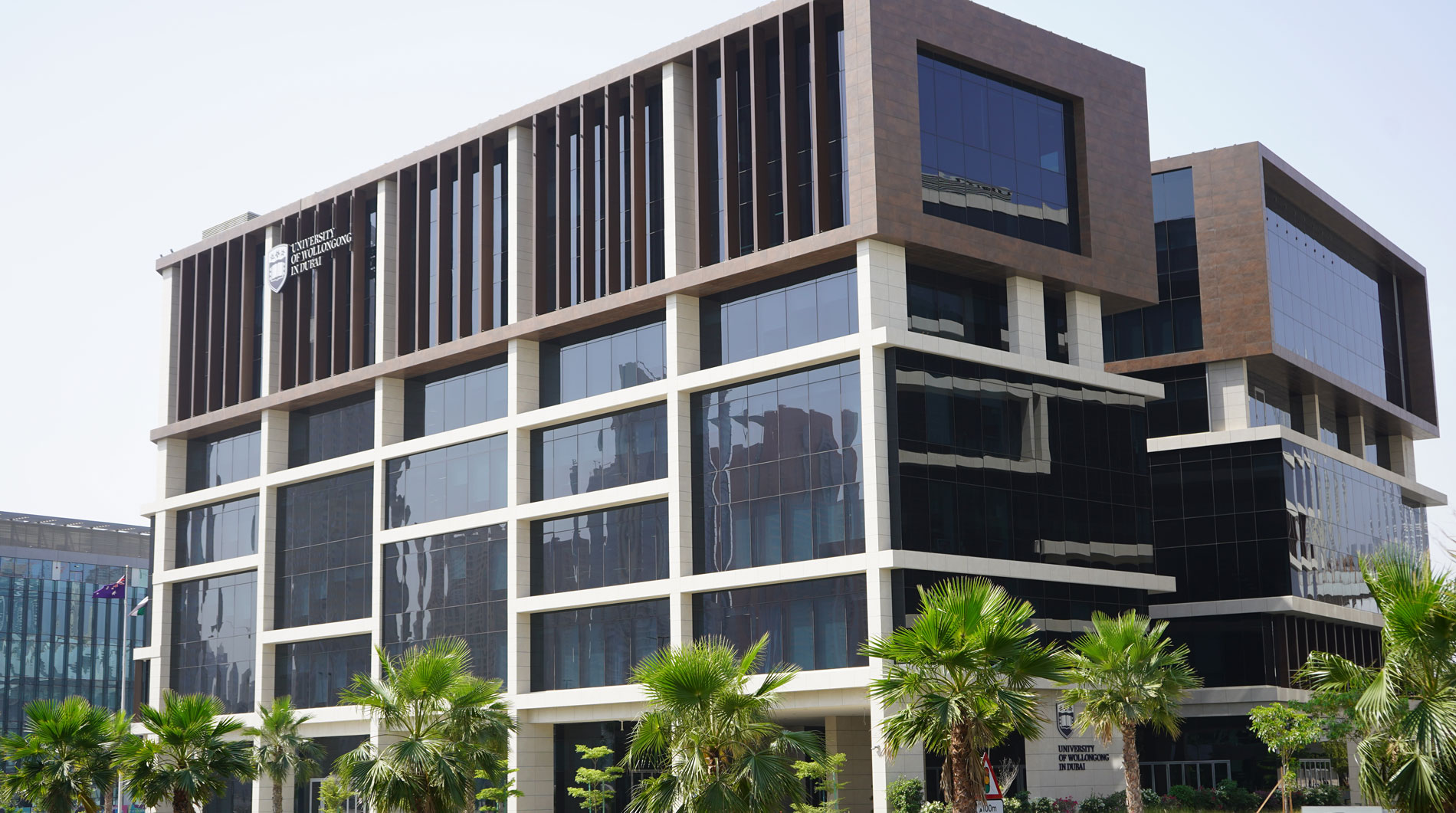 Open Day
Remember to attend our next Open Day on Saturday, 4 November 2023.
Join our experts to learn more about our degrees.