Graduate Diploma in Educational Studies
Graduate Diploma in Educational Studies
Duration
12 - 15 months
8 subjects
Classes commence
September (Autumn)
January (Winter)
April (Spring)
Fees*
AED 7,846.13 / USD 2,138 per subject
*VAT 5% inclusive
Our Graduate Diploma in Educational Studies focuses on strengthening your professional portfolio and will help you to develop specialised knowledge of the schooling system as a first step in your educational career.
Upon completion of the Graduate Diploma, you have the option to progress to the master's level qualification, which will help you to develop the strategic competencies required to take on leadership roles in the sector.
If you are interested in playing an important role in shaping the next generation of society and pursuing a career as a Lecturer, Counselor, Teacher, School Management or Principal, then our Graduate Diploma in Educational Studies is for you. 
Students applying for a master's degree must have completed a bachelor's degree (or equivalent) at an accredited institution of higher education and have achieved the minimum grades outlined below:
Country
Direct Admission
Probationary Entry*
GPA 2.5-2.99 or equivalent
Conditional Entry**
GPA 2.0-2.49 or equivalent
Australia
65%
57%
50%
Brazil
7/10
6/10
5/10
China
75%
63%
50%
Colombia
3.5/5
3.25/5
3/5
Egypt
65% (Good)
57%
50% (Pass)
India
50%
45%
40%
10 Point System: 7.0/10.0
10 Point System: 6.0/10.0
10 Point System: 5.0/10.0
4 Point System: 3.0/4.0
4 Point System: 2.5/4.0
4 Point System: 2.0/4.0
Iran
14
13
12
Japan
70/100 or 4/5
65/100 or 3.5/5
60/100 or 3/5
Jordan
70%
60%
50%
Kenya
50%
45%
40%
Lebanon
11
10.5
10
Mexico
8/10
7/10
6/10
Nepal
50%
45%
40%
Nigeria
50%
45%
40%
Pakistan
50%
45%
40%
Russia
Average of 4
Average of 3.5
Average of 3
South Korea
80/100
75/100
70/100
UAE
3
2.5
2
UK
2nd Class Honours with lower division (or min 50%)
45%
Pass (or min 40%)
USA
3
2.5
2
* Applicants with a bachelor's degree in the relevant field of study, or its equivalent, with an overall GPA between 2.5 and 2.99 (on a 4.0 scale) may be conditionally admitted to a master's program, only if they meet the necessary English language requirement. Such students must take a maximum of 18cp of subjects studied for the master's degree during the period of conditional admission and must achieve an overall WAM of 55 in their first 3 subjects at the University. Students who fail to achieve this standard may have their enrolment discontinued.
** Applicants with a bachelor's degree in the relevant field of study, or its equivalent, with an overall GPA between 2.0 and 2.49 (on a 4.0 scale) may be conditionally admitted to a master's degree, only if they meet the necessary English language requirement and they will be required to complete a maximum of 18cp remedial non-credit bearing subjects prior to enrolment in their chosen master's degree. Students must achieve a minimum WAM of 55 in these subjects in order to progress to the master's degree or may have their enrolment discontinued.
Note:
[1] Unless otherwise stated, the entry requirements above are based on Section I institutions. Further details on alternate entry requirements can be obtained by contacting the Admissions department.
At UOWD, all classes are taught in English and in order to enrol in a master's degree you will need to submit one of the following certificate of English language proficiency:
English Language Test
Entry Score
IELTS
Academic
Overall score of 6.5 with 6.0 in Reading, Writing, Listening and Speaking
TOEFL
Internet-based
88 with not less than 22 in Writing, 20 in Reading, 17 in Listening, 18 in Speaking
TOEFL
Computer based
231 with a 4.5 TWE/Essay Writing
TOEFL*
International paper based
575 with a 4.5 TWE/Essay Writing
EmSAT
Achieve English
1550
* Students admitted under this criterion must complete the test at AMIDEAST.
If you are seeking credit for prior learning, you will need to submit an official academic transcripts showing all courses studied and the grades obtained, syllabus details (including information on course content) for the courses you have successfully completed and an explanation of the grading system. Your eligibility for Credit for Prior Learning will be decided in consultation with UOWD's Faculty Offices prior to the beginning of the program.
To make an application for your chosen program, complete the online application form and submit it along with all your supporting documentation (see below) prior to the application deadline.
Late applications may be accepted subject to the availability of places but applicants are encouraged to apply as early as possible.
The following records are required to process your application. Please ensure that all these documents accompany your UOWD application for admission form submittal:
The original transcripts of your bachelor's degree results
A Certificate of Completion
(If the above documents are not in English, a certified English translation is required)
Proof of your english language proficiency
(Note: Results from IELTS & TOEFL tests must be sent to the University directly from the IELTS or TOEFL testing centres quoting the UOWD institution code IELTS: AE109 / TOEFL: 7907)
Your current resume or CV
A copy of your UAE ID card (if applying from within the UAE)
A copy of your passport (and Residence Visa, if resident in the UAE)
Additionally, if you are seeking advance standing in your chosen program:
Certified copies of official academic transcripts showing all courses studied and grades obtained, syllabus details (including information on course content) of the courses you successfully completed and an explanation of the grading system.
Applications are required to obtain attestation / equivalency of their bachelor's degree from the UAE Ministry of Education. The attestation / equivalency process is dependent upon whether you completed your bachelor's degree within the UAE or outside the UAE.
If the bachelor's degree was completed outside UAE, you must have your bachelor's degree and transcripts/mark sheets certified by:
The issuing University and/or recognised authority for tertiary education in the host country in which you completed your education
The Ministry of Foreign Affairs in the host country
The UAE Embassy in that host country OR the Embassy of the host country in UAE must attest the authenticity of the documents and attestations.
Additionally, the UAE Ministry of Education must issue an Equivalency Certificate. Applicants must have a valid UAE residency visa when applying for an Equivalency Certificate. In special cases where complying with conditions (2) and (3) are not feasible, the certificates may be verified against originals by Embassies in the UAE and the UAE Ministry of Foreign Affairs.
If you are unable to secure the Equivalency Certificate(s) as outlined above will be asked to sign a "Consent to Provide Documents" form agreeing to secure the equivalency. You will be permitted to commence your studies at UOWD, but will be given a maximum of one semester to obtain the equivalency certificate(s). UOWD reserves the right to take appropriate action against any applicant who cannot secure the appropriate documentation in this time, which may result in the termination of the student's enrolment at UOWD.
For more information or assistance on attesting documents from outside UAE, click here.
Program Structure
To qualify for the Graduate Diploma in Educational Studies, a student is required to successfully complete 8 core subjects. Upon successful completion, students may progress to the Master of Educational Studies if the choose to.
This subject explores a range of learning theories and their application in a range of educational contexts from school through to adult environments. It covers classical theories of learning and development as well as contemporary approaches that underpin educational practice. Topics include Behaviourism; Piaget and neo-Piagetians; Vygotsky and sociocultural accounts of learning; Information processing perspectives; modern understanding of creativity and intelligence, including emotional Intelligence
This subject will explore the current research on learning sciences, the principle of curriculum design, and provide educators with tools and strategies to evaluate curriculum documents. This subject will also include a module on assessment practices for teachers in different school stages. It will focus on providing students with the opportunity to apply their knowledge of learning theories in designing effective learning units and instruction and developing assessment strategies. The subject will also provide students with opportunities to design and practice teach their lessons to their peers.
A sound understanding of student assessment is one of the key foundations of effective teaching practice. This subject will provide knowledge, skills and application of all facets of assessment including the roles of assessment in the learning cycle, the qualities of effective assessment programs, methods of ensuring consistency of judgement, data analysis, feedback and reporting. Students will develop specialized knowledge and skills for assessment practice, engage with current research, explore problem solving tasks relating to the development of fair and consistent assessment, and work responsibly and with expertise as members of a school or faculty team to develop a strategic assessment plan.
The subject explores the concept of technology enhanced learning in relation to learning, teaching and assessment. The subject considers the theoretical and practical skills used in designing, developing, and evaluating teaching in different learning environments and using a variety of instructional approaches. It provides an overview of current issues and trends, learning theories, instructional design, and research.
This subject will enable students to develop their understanding of how to design digital learning environments by reflecting on their own design practices and critiquing the literature about digital education design principles. Students will experiment with a range of technologies to design digital learning objects (DLO's) and create their own digital learning environment based on evidence-informed pedagogical practices identified in the literature.
This subject is an introduction to the learning and teaching of students with developmental disability and neurodivergent conditions. It critically examines the processes, models, educational policies and strategies for the inclusion of students with special developmental disability and neurodivergent conditions across all educational contexts. Students explore and develop knowledge of neurodivergent conditions and developmental disability including their causes, diagnostic criteria, characteristics and the influence of biological and environmental factors across the lifespan. Barriers to inclusion such as stigma and negative attitudes will be explored together with service delivery structures in schools. Students examine the specific roles and responsibilities of educators implementing evidence-based practice for students with disability and identify the Subject Outline EDGS901 Page 2 ways these roles have changed to reflect the human rights model of disability. Lastly, students engage with current research to identify perspectives of individuals with disability and their families about the programs and practices them to learn and achieve outcomes across the lifespan
This subject is intended to further your knowledge, skills and strategies in identifying and responding to the diverse literacy needs of second language learners of all ages and levels. The subject is a blend of theory and practice, allowing you to consolidate and apply the understandings gained during the course. To bring those understandings to life, you will be asked to relate your study to the learning program of a particular group of students. This application will give you an opportunity to go beyond the theoretical and see the implications for practice.
This course provides students with the opportunity to organize, through first-hand experience, all key theoretical concepts and skills they have learned throughout this programme and put them into practice. It is designed to support students in understanding what it means to be a teacher, developing skills related to how to design instructional materials, assess learning outcomes, and effectively use technology in the classroom. The subject requires a placement in a school where students will have to engage in different teaching tasks and activities and carry out responsibilities of classroom teachers. The requirements of this subject include:
A) A placement in a school setting for a minimum of 5 weeks. This placement can take place in different formats depending on the student's time schedule and availability.
B) Completion of a portfolio that documents all the tasks and activities that students engaged in and completed as part of their placement (i.e. personal reflections, classroom observations, the design of learning units, assessments, classroom management plan, and extra-curricular activities, etc.).
Program Outcomes
Our Graduate Diploma in Educational Studies will strengthen your professional portfolio and will serve as a gateway to acquiring your teacher's license in the UAE. You will be able to pursue careers such as: 
Lecturer
Counselor
Teacher
School Management
Principal
Accreditation and Recognition
All degrees at the University of Wollongong in Dubai are accredited by the Commission for Academic Accreditation (CAA) of the UAE Ministry of Education and are licensed by the Knowledge and Human Development Authority (KHDA). In addition, the degree is quality assured by UOW, which is registered with the Tertiary Education Quality and Standards Agency (TEQSA), the national regulator of the higher education sector in Australia.
Students will be issued a UOW Australia degree upon graduation.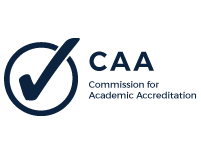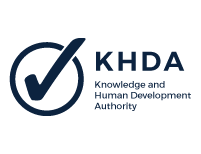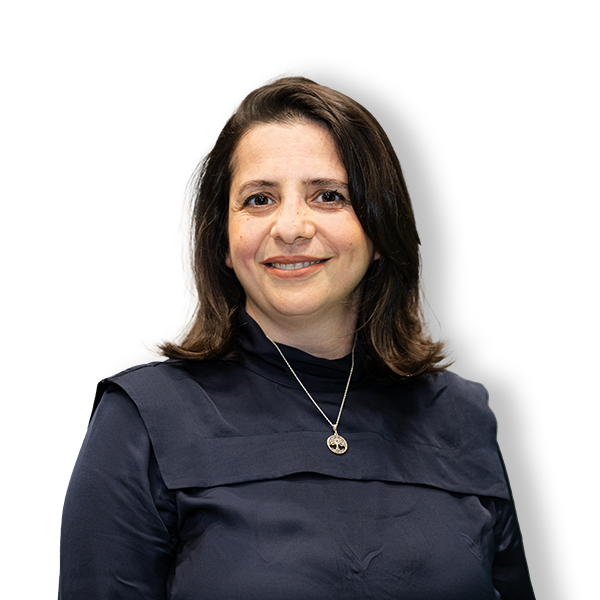 Dr Muna Amr
Associate Professor
(Program Leader - Educational Studies)
Dr Amr is an Associate Professor of Education at the Faculty of Humanities, Social Sciences and Health at the University of Wollongong in Dubai. In the field of education, her primary research interests are on inclusive education, blended learning, teacher education, literacy, education for refugee children and educational policies and reform in the Middle East.
Read More
Faculty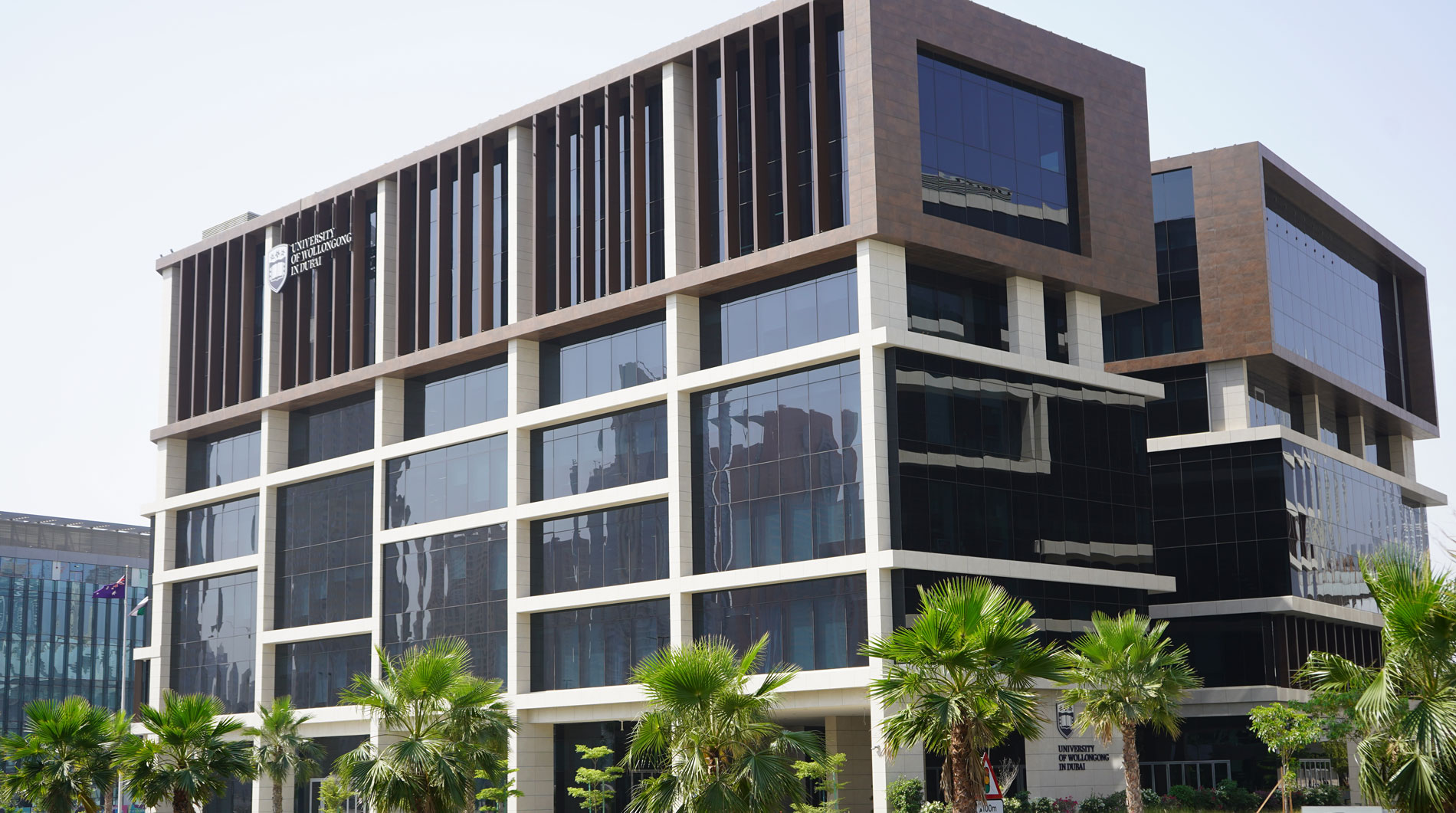 Open Day
Remember to attend our next Open Day on Saturday, 4 November 2023.
Join our experts to learn more about our degrees.