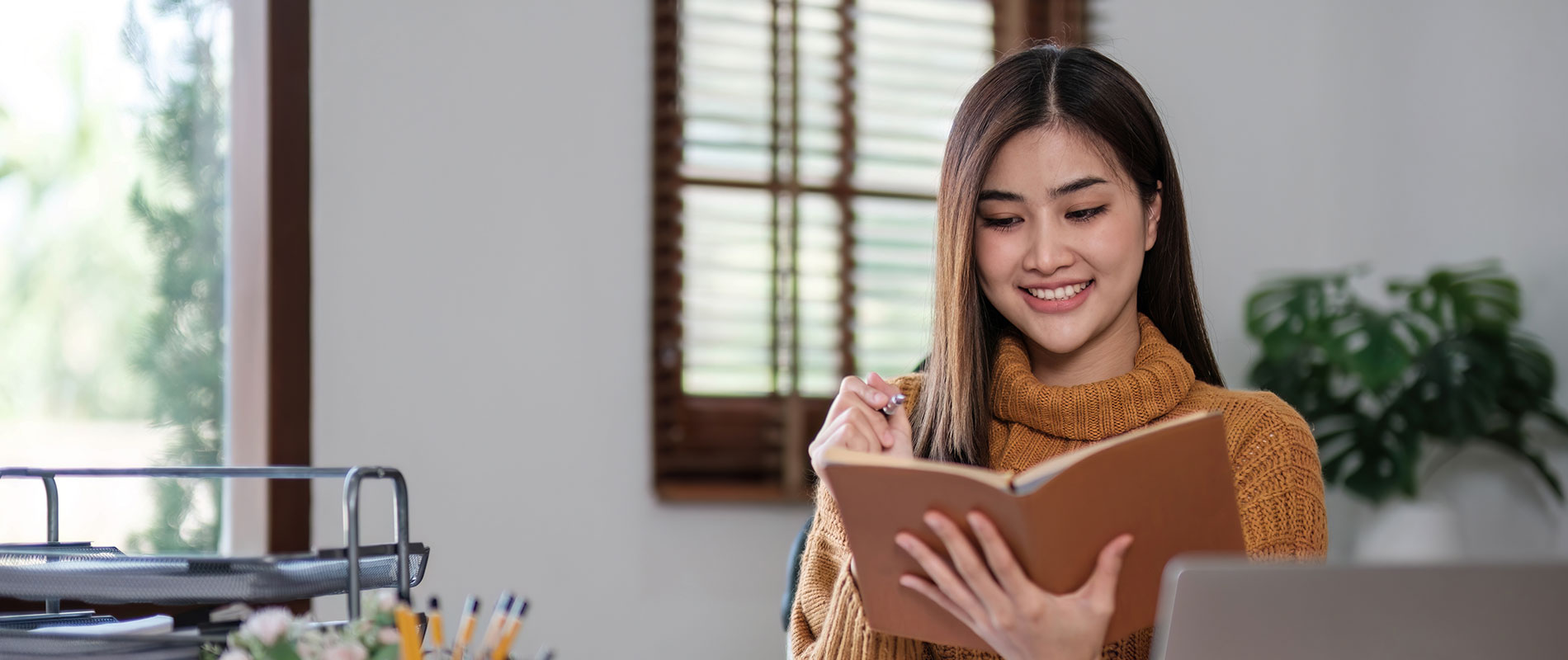 Delivery
Face-to-face classes
Duration
20 hours per week
English at university
English to study at university, to use in the work place, and for everyday life and social interactions
Global English Skills course
The Global English Skills program provides students with the opportunity to learn English within an international context. It is an English language program for students who need to enhance their English language skills for study, work or social communication.
The program is taught by native speaker-level, highly qualified and experienced instructors who provide students with the opportunity to acquire and practise their language skills in a communicative and interactive learning environment. You will study the coursebook 'Life' and you will watch videos, learn lots of vocabulary, develop your grammar, participate in discussions, learn in pairs and groups.
Global English Skills provides a preparation for general English and academic pathways at the undergraduate and postgraduate level. It usually takes 12 weeks to complete a full level. Achievement of the learning outcomes at each level is determined by unit quizzes, oral assessments and writing assessments
---
We believe that students say it best! Here is what some of our students say about learning English at UOWD.
"My experience at the UOWD College has positively impacted my life. I have had excellent teachers who have helped me to significantly improve my speaking, writing and reading skills much faster than I expected. In addition, I have had the opportunity to have classmates from different countries, which has allowed me to have more confidence in myself to communicate."
Sandy Patricia
Colombian
"The experiences I have gained at the UOWD College has made a big impact on my personality; it has helped me integrate well into an international professional network."
Imane Sadoq
Moroccan
"I had the opportunity to improve not only in my language skills but also my social skills. The great ambience and teaching techniques helped me broaden my mind and motivated me to pursue my higher degree at the university."
Abdoul Rachide Korgo
Burkina Faso
"The improvement I acquired in the English language at UOWD College helped me start my challenging program smoothly."
Tianyi Ding
Chinese
---
How do I know my level?
When you are ready to join the classes, we will send you a code to log in to the Cambridge English Placement Test. You can do this online at home or you can come to campus. It is not a pass or fail test; we use your score to place you in the best class for you. It is important that you do the test yourself, without any help.
We offer English courses for people with a range of learning levels. English language levels are measured in different ways and below is a table showing some of these ways. People progress at different rates but It usually takes 12 weeks to complete one of our levels. For example, if your English is at IELTS band 5, it will probably take around 12 weeks to reach a band 6.
Tips to improve your level
Speak as much as possible and don't be afraid to make mistakes. You learn faster by making mistakes.
Watch TV and movies in English – it will take time but you will gradually understand more and more. Your brain will absorb the rhythms and sound of the language.
Read in English as much as possible. Read about something that interests you.
Trust your teacher. In Dubai you will hear a lot of English but it is not all good English.
Use an app such as Babel or Duolingo for extra practice
Have fun and don't stress!
Plan your study
Planning your English language journey is an essential step towards achieving your desired proficiency level. Once you know where you stand by taking the Cambridge English Placement Test, you can set a target score that you would like to achieve and estimate the duration it may take to reach that goal. This information will empower you to plan your study schedule in advance, ensuring you stay on track and make steady progress towards success.
What do the levels mean?
Language levels are measured and described in different ways. You may be familiar with the bands related to the IELTS exam. We also use the Council of Europe Framework (CEFR). When you take our placement test, you will receive a result that says A2 or B1. The table below shows how these relate to our course levels.
Level
Score at time of application
Estimated time required to reach higher scores
(Weeks)

IELTS / TOEFL

IELTS 5
IELTS 5.5
IELTS 6
IELTS 6.5
Advanced
6.5 / 86
4 - 8
Upper Intermediate
6* / 70
4 - 8
8 - 12
5.5* / 54
4 - 8
8 - 12
12 - 24
Intermediate
5* / 40
4 - 8
8 - 12
12 - 24
24
4.5
8 - 12
12 - 24
24
24 - 36
Pre-Intermediate
4
12
24
24 - 36
36 - 48
3.5
24
24 - 36
36 - 48
60
Elementary
3
36
36 - 48
60
72
Starter
-
48
60
72
94
*where one or more skill is below the overall band score
Important note: People learn at different rates and the number of weeks shown is only a guide. Your rate of progress depends on many factors including your attendance at class and how much you practise your English outside of the class.
What you will learn?
Level 1 – Starter | CEFR A0-A1 | IELTS 0 – 2
At this level you will know a few English words and expressions. You will learn to understand and use familiar everyday expressions and phrases. You will be able to give information at a basic level. You will learn to understand simple English that is spoken very slowly and clearly.
Topics you will study include:
Talking about holidays
Family, friends and famous people
Cities and travel
Daily life, work and study
Level 2 – Elementary | CEFR A2 | IELTS 3
At this level, you can already communicate in a basic way. You will learn basic grammar and simple vocabulary to understand written and spoken English in common situations.
Topics you will study include:
People, places and possessions
Food
What you do in your free time and entertainment
Journeys and nature
Level 3 – Pre-Intermediate | CEFR A2+ | IELTS 3.5/4
You can now have simple conversations with people. In this level, you will learn to talk confidently about simple everyday topics using a wider range of vocabulary and grammar.
Topics you will study include:
Lifestyle and stages of life
Transport and the environment
Work technology and products
History
Level 4 – Intermediate | CEFR B1 | IELTS 4.5/5*
You are able to communicate in a wider range of situations. You will learn to understand the key points of social interactions related to a range of common situations and topics. You will use the language more correctly and confidently.
Topics you will study include:
Culture, identity, and wellbeing
Water
Opportunities and travel
Knowledge and experts
Level 5 – Upper Intermediate | CEFR B2 | IELTS 5.5/6*
You can now communicate confidently in English. You will develop your language so that you can talk about a wide range of topics and understand native-speakers easily. You will develop your knowledge of grammar and vocabulary so that you can express yourself more precisely.
Topics you will study include:
Relationships, customs and behavio
Science and technology
Hopes and ambitions
The news and current affairs
Art and creativity
Level 6 – Advanced | CEFR C1 | IELTS 6/6.5
You have a high level of English. Now, you will practise discussing complex issues and using the language confidently with few mistakes.
Topics you will study include:
Issues around jobs
Innovation and digital media
Travel and health
Society and current affairs
Reason and emotion
Important dates
Start date in 2023
25 September
23 October
20 November
For more information on the starting date, please contact UOWD College.
Contact us
University of Wollongong in Dubai
English Language Centre
UOWD Building, Dubai Knowledge Park
P.O. Box 20183
Dubai, UAE
Tel: +971 4 278 1794 / +971 4 278 1779
Fax: +971 4 367 2760
Email: [email protected]
English language teaching
Students improving their English on our courses at UOWD have access to a wide range of university facilities, activities and events. English language students can spend time in our library where there is a large selection of English language related books to help you with everything from grammar and writing skills, to pronunciation and exam practice. You can take part in many of the student activities and celebrations that take place throughout the year. You can also join student clubs such as the Music Club, the Business Club or the Media Team club.
We integrate individual language work in our computer labs with time in the classroom. All of our classrooms are equipped with the latest teaching technology and provide a modern and comfortable environment to maximise your learning. You will have access to our Learning Management System (Moodle) and university communication systems. Your teacher will introduce you to many online tools to help you learn.
---
Our Teachers
All of our teachers are highly qualified native speakers and are able to use a variety of teaching techniques to meet the individual needs of their students. Some of them are bilingual and bring special insight into learning English up to the highest level. Our classes are highly interactive with practice in all four skills (reading, writing, listening, speaking) but with the emphasis on speaking. The course book that we use is up-to-date and uses a range of media to make the classes interesting, engaging and relevant to your life.
---
We believe strongly that the best way to learn a communication skill (English language) is by communicating. Therefore, our teaching approach is highly collaborative and a lot of the work that you will do in classes will be in groups. However, we also offer one-on-one sessions, free of charge, to students who would like some extra individual attention. These sessions are offered on a first come, first served basis.
Have a look at this video to see our English language classes in action.
How to join:
Step 1
Fill in the application form (apply now) below or call one of our advisors on +971 4 278 1794
Step 2
Take the Cambridge online placement test. You will be sent the code. After you complete the test, we will advise you of your level and class.
Step 3
Pay your fees
Payment options include online payment, direct bank transfers and cash payments.
Step 4
Join your class
Go to the College Customer Service Desk on the first floor to find your room and teacher.
---
---
Contact us
University of Wollongong in Dubai
English Language Centre
UOWD Building, Dubai Knowledge Park
P.O. Box 20183
Dubai, UAE
Tel: +971 4 278 1794 / +971 4 278 1779
Fax: +971 4 367 2760
Email: [email protected]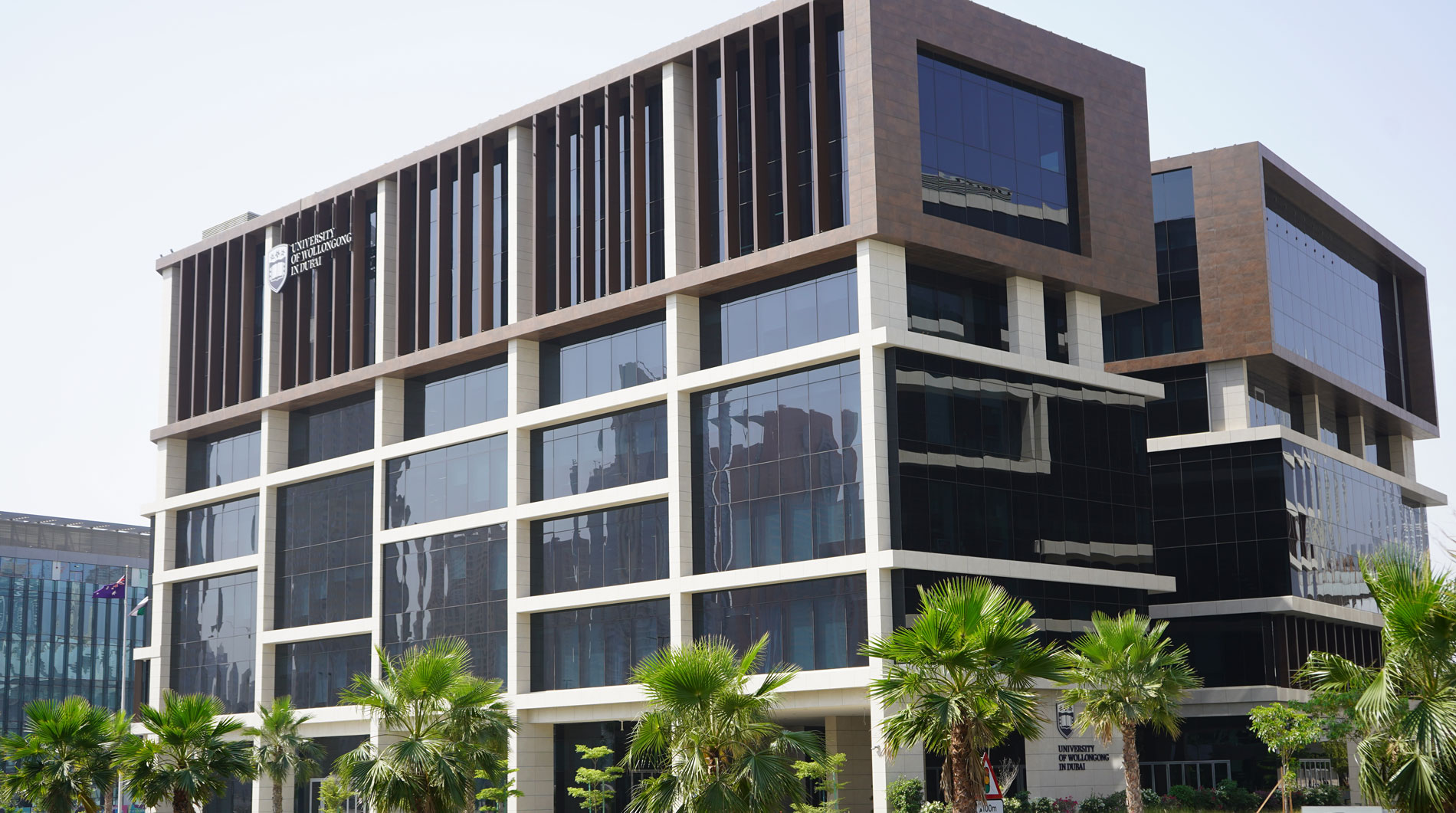 Open Day
Remember to attend our next Open Day on Saturday, 9 December 2023.
Join our experts to learn more about our degrees and how you can enrol in our
Winter intake which starts on 2 January 2024.