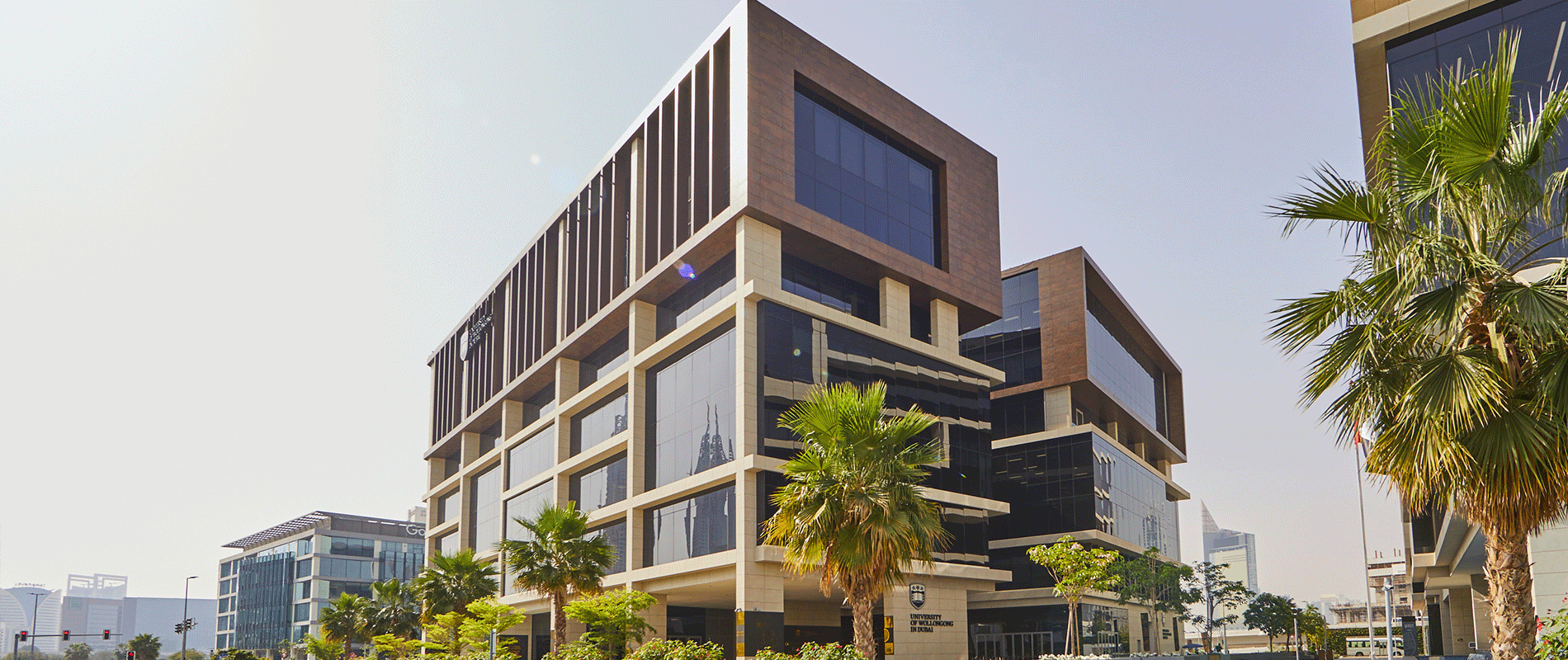 ---
تأسست جامعة ولونغونغ في دبي عام 1993، لتصبح أول جامعة دولية وأسترالية في الإمارات، وتشكل الآن جزءاً من علامة مميزة عالمية تمتلك فروعاً في أستراليا وهونغ كونغ وماليزيا.
وبعد تاريخٍ حافل على مدى 27 عاماً، تقدم الجامعة شهادات معترف بها دولياً ومعتمدة لدى مفوضية الاعتماد الأكاديمي التابعة لوزارة التربية والتعليم في الإمارات، ومرخصة من هيئة المعرفة والتنمية البشرية وتضمن جودتها وكالة جودة ومعايير التعليم العالي.
وتعكس مناهج وممارسات التعليم لدى فرع الجامعة في دبي تلك المعتمدة في جامعة ولونغونغ أستراليا، والتي تعد من بين أفضل 1% من الجامعات حول العالم (بحسب تصنيف كيو إس العالمي للجامعات لعام 2022). وتقدم الجامعة أكثر من 40 برنامجاً دراسياً وشهادات بكالوريوس وماجستير تغطي 10 قطاعات، منها الهندسة والأعمال وتكنولوجيا المعلومات والاتصالات والرعاية الصحية والتواصل والإعلام. وتعترف منظمات مهنية رائدة رسمياً بتلك الشهادات، ومنها AACSB و CIPD و ACCA و CPA و AHRI و CIM و CIMA و CIPS و EFQM و ACS.
وتتميز جامعة ولونغونغ في دبي بطاقم تعليمي رفيع يمتلك أفضل المؤهلات العلمية ويتكون كلياً من الحاصلين على شهادة الدكتوراه والقادة في مجال خبرتهم، وممن يمتلكون علاقات عالمية وصناعية متينة. وينشط أعضاء هيئة التدريس في الجامعة في مجال البحوث، إذ يشاركون في أنشطة بحثية ضمن 100 مجال مختلف.
وتفتخر جامعة ولونغونغ في دبي بعدد كبير من خريجيها الذين حققوا إنجازات مهمة في جميع أنحاء العالم عبر مساهماتهم البارزة ضمن مختلف الصناعات والقطاعات المهنية في شركات عالمية رائدة تشمل مايكروسوفت وجنرال إلكتريك وآي بي إم وديلويت وفيديكس وثري إم وأديداس وأمازون وطيران الإمارات واتصالات وبنك أبوظبي التجاري وبيبسيكو.
كما تقدم الجامعة للطلاب فرصة الانتقال بين فروع الجامعة المختلفة للحصول على تجربة تعليمية رفيعة وعالمية وشاملة، و يتم إصدار جميع الشهادات من الجامعة في أستراليا.
وافتتحت الجامعة حرمها الجديد، البالغة مساحته 200 ألف قدم مربع، داخل مجمع دبي للمعرفة عام 2020، ضمن سعيها المستمر للتميز في مجالات التعليم والبحوث والتفاعل مع مختلف الصناعات وتعزيز تجربة الطلاب. وتم تزويد الحرم الجامعي الجديد بأحدث التقنيات والهندسة المعمارية العصرية ومزيج من مساحات التعلم التقليدية والمبتكرة، ليوفر تجربة غنية تلبي متطلبات الطلاب الحاليين، وتدعم أعضاء هيئة التدريس ومشاريع البحث المجتمعية.
وتعتبر جامعة ولونغونغ في دبي من الجامعات الأسترالية الأعلى تصنيفاً في الإمارات، وتضم حالياً أكثر من 3,500 طالب من 108 جنسية مختلفة ومجتمعاً عالمياً يشمل 152 ألف خريج.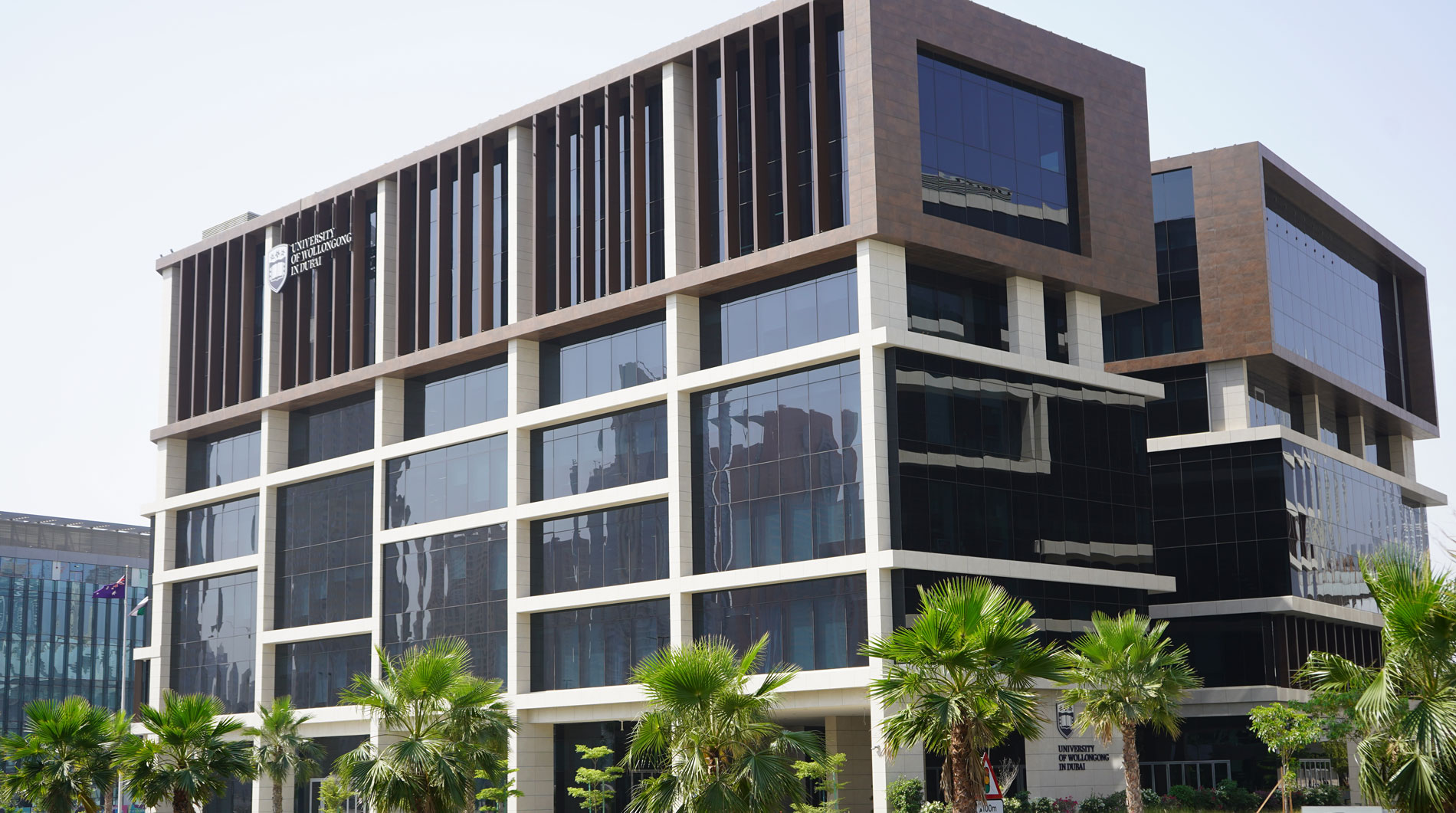 Open Day
Remember to attend our next Open Day on Saturday, 4 November 2023.
Join our experts to learn more about our degrees.