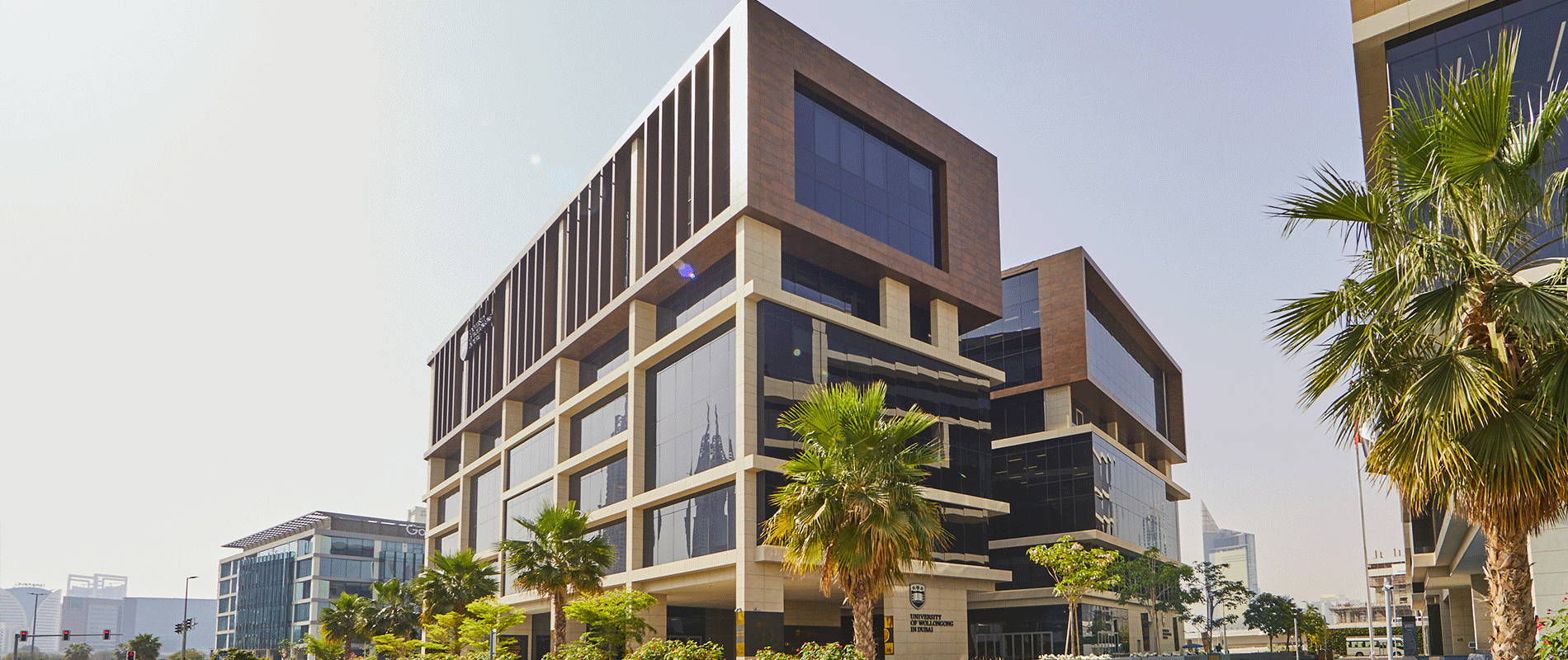 ---
Fondée en 1993, l'Université de Wollongong à Dubaï (UOWD) est la première université internationale australienne aux Émirats arabes unis et fait désormais partie d'une marque mondiale qui possède des campus en Australie, à Hong Kong et en Malaisie.
Avec plus de 27 ans d'expérience, l'Université propose des diplômes reconnus internationalement qui sont accrédités par la Commission d'accréditation académique (CAA) du ministère de l'Éducation des Émirats arabes unis, agréés par la Knowledge and Human Development Authority (KHDA) et la qualité est assurée par l'enseignement supérieur. Agence de la qualité et des normes (TEQSA).
Le programme d'études et les pratiques d'enseignement de l'UOWD reflètent ceux de l'UOW Australia, qui se classe parmi les 1% des meilleures universités dans le monde (QS World University Rankings 2022). L'institution propose plus de 40 licences et masters couvrant 10 secteurs industriels, tels que l'ingénierie, les affaires, les TIC, la santé, les communications et les médias. Ces diplômes sont officiellement reconnus par les principales organisations professionnelles comme AACSB, CIPD, ACCA, CPA, AHRI, CIM, CIMA, CIPS, EFQM et ACS.
L'UOWD dispose d'un solide groupe de membres du personnel académique hautement qualifiés, chacun titulaire d'un doctorat et reconnu comme leader dans son domaine d'expertise, avec de solides liens mondiaux et industriels. Les membres du corps professoral de l'UOWD sont des chercheurs actifs, impliqués dans des activités de recherche dans 100 domaines différents.
L'UOWD compte de nombreux anciens élèves qui ont fait leur marque à travers le monde grâce à des contributions notables dans divers secteurs professionnels au sein d'organisations multinationales de premier plan telles que Microsoft, GE, IBM, Deloitte, Fedex, 3M, Adidas, Amazon, Emirates, Etisalat, ADCB et Pepsico
L'UOWD offre aux étudiants internationaux la possibilité de passer d'un campus à l'autre pour une expérience globale d'enseignement supérieur, et les diplômes seront délivrés par l'Australie.
Dans le cadre de sa poursuite continue de l'excellence dans l'enseignement, la recherche, l'engagement dans l'industrie et l'expérience des étudiants, l'UOWD a inauguré son nouveau campus de 61 000 mètres carrés spécialement construit au Dubai Knowledge Park en 2020. Doté de technologies de pointe, d'une architecture moderne et d'un mélange d'espaces d'apprentissage traditionnels et innovants, le campus offre une expérience enrichie pour répondre aux demandes de la population étudiante d'aujourd'hui, tout en soutenant le personnel enseignant et les projets de recherche communautaire.
L'UOWD est l'une des universités australiennes les mieux classées des Émirats arabes unis et compte actuellement plus de 3 500 étudiants de 108 nationalités et une communauté mondiale de 152 000 anciens élèves.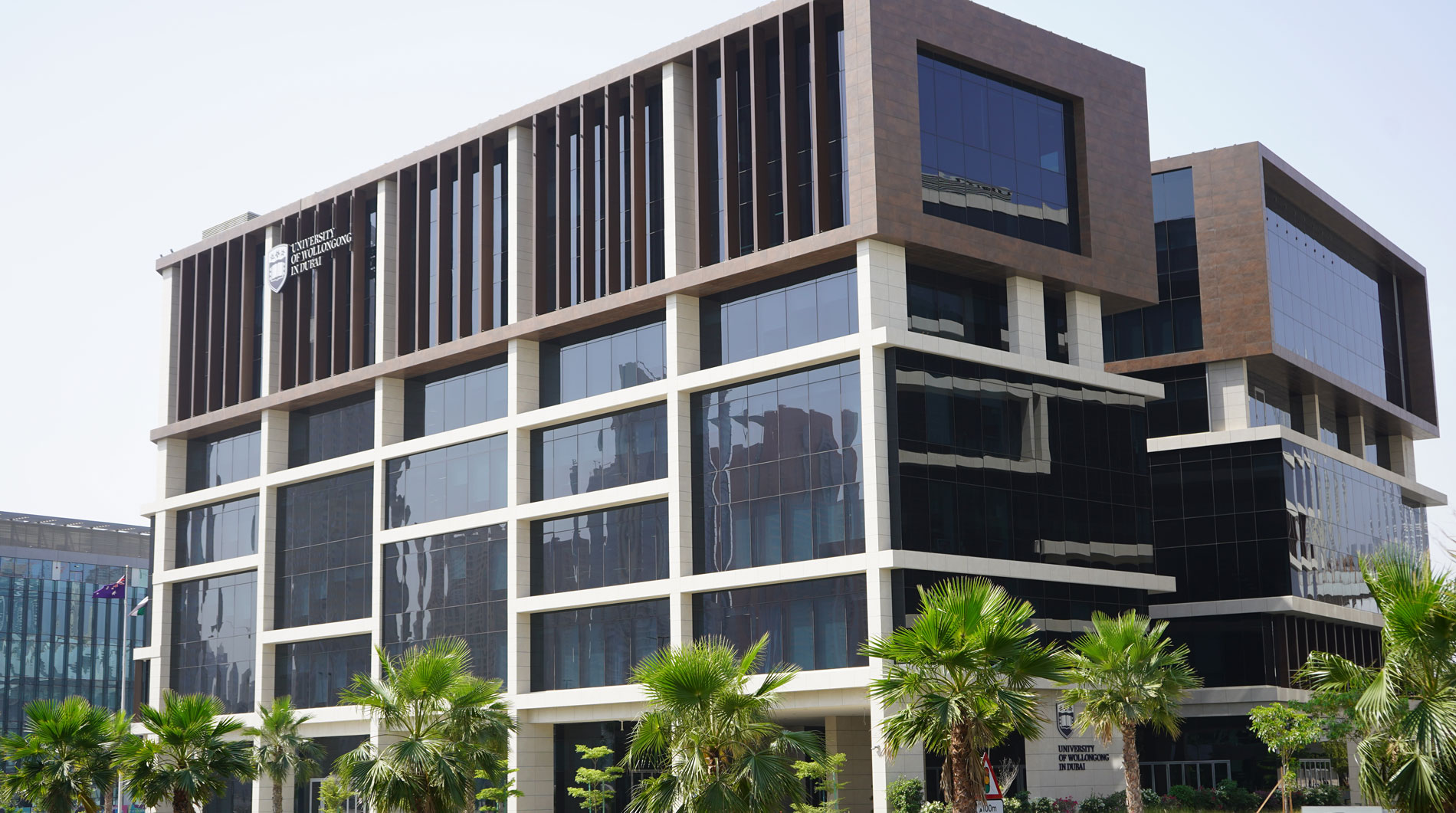 Open Day
Remember to attend our next Open Day on Saturday, 4 November 2023.
Join our experts to learn more about our degrees.