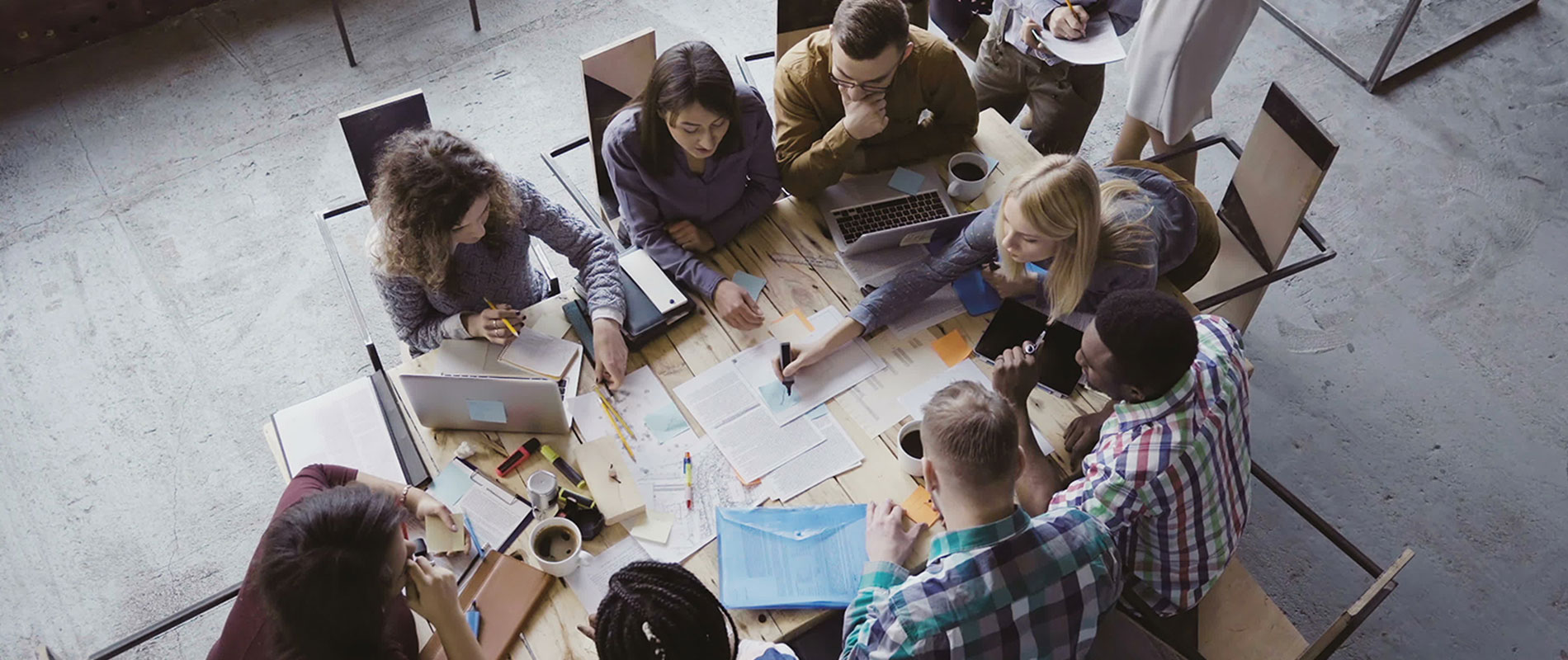 UOWD's Innovative Learning & Teaching approach aims to provide a blend of engaging on-campus learning opportunities along with flexible digital learning options.
On-campus experience
UOWD's educators leverage our future ready, technology enhanced campus along with evidence-based learning & teaching approaches and authentic assessments to provide a contemporary learning experience.
Our learner-centred approach supports our learners to develop 21st Century knowledge, skills and approaches, in areas such as: critical thinking, communication, collaboration, reflection, and creative problem solving to support success both during and beyond their time with UOWD.
Digital learning experience
To complement our on-campus experience we employ evidence-based approaches for the utilisation of digital education. Through identification of appropriate uses of the online modality, we provide learners with flexibility in when and where they can engage with purposefully crafted digital content and experiences.
Our combined approach of on-campus and digital learning experiences provides learners with quality, flexible well-designed learning experiences that have been proven to support the development of key skills such as learner agency, executive functioning, digital competencies and overall success in our Programs.
Components of Innovative Learning & Teaching
Evidence-based learning and teaching approaches that promote active learning
Flexible digital learning that gives you control over when and where you learn
Development of 21st Century skills to prepare you for life and work beyond the University
Engaging learning experiences that promote deeper understanding and opportunities for collaborative learning with your peers
Authentic assessment along with reflection and feedback to provide insights that lead to improved opportunities for succeed
Innovative Learning & Teaching
UOWD Innovative Learning & Teaching
Approx. 25% Async. - 75% Async.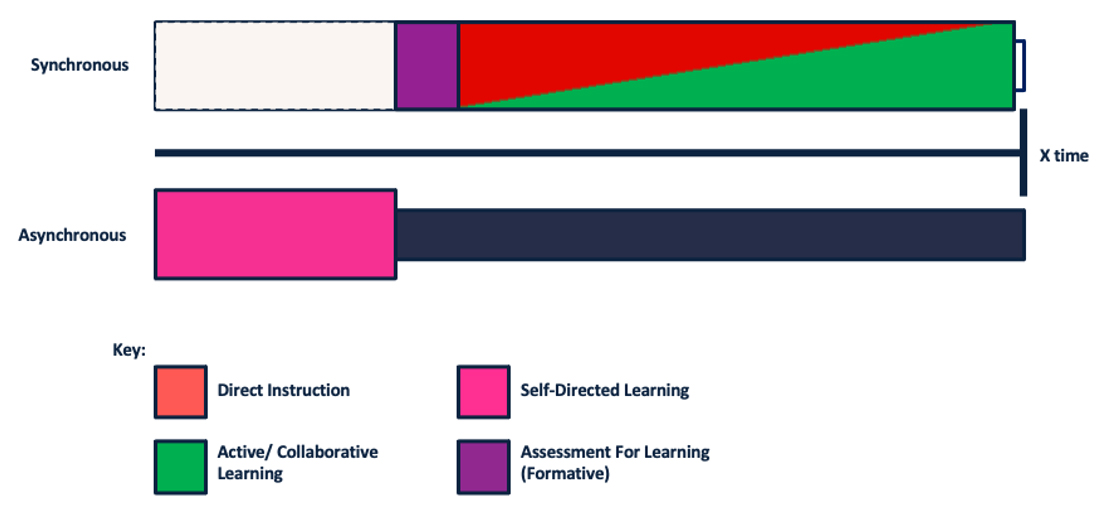 Our Innovative learning and teaching model is based on the contemporary pedagogical approach of flipped learning and aims to guide educators in the redesign of their teaching sessions.
The outcomes-focused approach of the model supports educators to identify those learning outcomes that can be addressed flexibly by the individual learner in the digital (asynchronous) learning environment and those that are best addressed by learners in the on-campus group (synchronous) learning environment.
In this approach Educators repurpose content that is focused on information delivery to the individual (asynchronous) environment for self-directed learning, allowing for the facilitation of more learner-centred, active, collaborative, and engaging learning experiences to occur in the synchronous environment.
Our model is informed by research evidence from the field of learning science that suggests this approach leads to an increased satisfaction and achievement of learning outcomes for a wider variety of learners.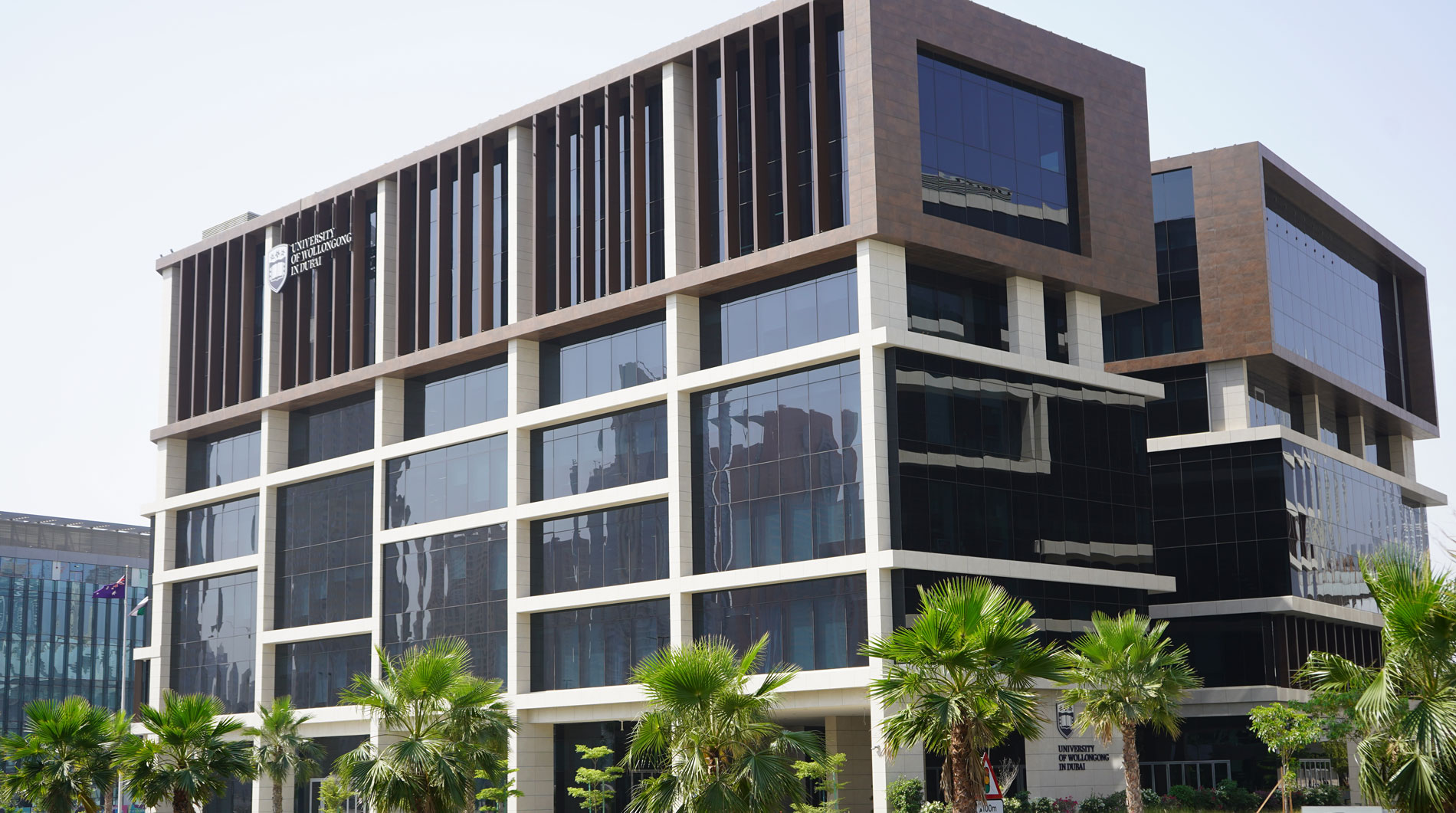 Open Day
Remember to attend our next Open Day on Saturday, 4 November 2023.
Join our experts to learn more about our degrees.