Our Mission, Vision and Values
Our Mission, Vision and Values
Our Mission, Vision and Values
At UOWD we have always focused on academic excellence. This defines our identity and drives our vision – to be among the top nationally accredited universities in the UAE. 
We constantly strive to make a significant contribution to society by delivering education and professional development that empowers the future workforce and builds a culture of global citizenship.
Our international identity means we are passionate about uniting cultures in shared learning experiences and our dedication to quality drives our spirit of innovation and continual improvement in everything we do.
As an international teaching and research institution offering high-level, quality driven learning programs, the University is committed to:
making a significant contribution to educational and professional learning;
enabling high calibre undergraduate and postgraduate students to pursue their educational goals, determine the direction of their lives, and contribute significantly to their profession, community, and society;
providing an international learning experience, so that students value cultural diversity;
recruiting academic and administrative staff who are of the highest quality, are committed to integrating the need for quality assurance with the need for change, promoting innovation and creating an environment of continuous improvement.
The University of Wollongong in Dubai (UOWD), a member of the University of Wollongong Australia global network, plays a lead role in learning, discovery and innovation in the United Arab Emirates and aspires to transform the lives of the people in the region and the world we live in.
To be a premium and distinguished Australian university in the UAE, that excels in teaching, research and industry engagement to transform people's lives.
UOWD has adopted the following set of values, which guide the behaviour of staff in all parts of the University. These are also the values we expect our graduates to develop and refine throughout their learning at UOWD.
Excellence: We encourage everyone to shine, going above and beyond.
Collaboration: We share our knowledge, expertise and resources to get results.
Innovation: We think outside the box.
Integrity: We are honest, ethical and reliable.
Passion: We love what we do.
Courage: We speak our mind, take the initiative and are steadfast in our decisions.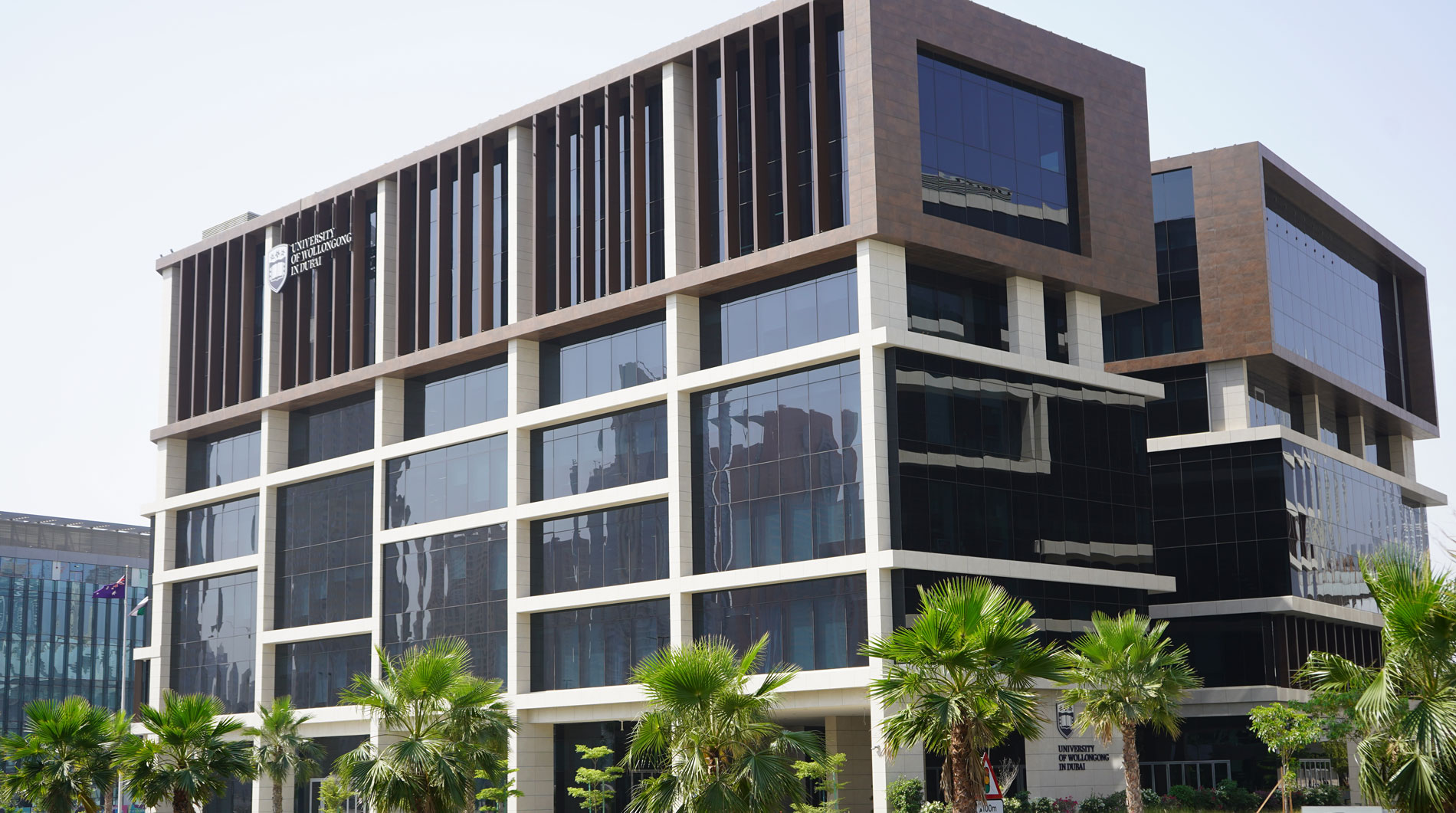 Open Day
Remember to attend our next Open Day on Saturday, 17 June 2023.
Join our experts to learn more about our degrees, and how you can enrol at UOWD in our
Autumn intake which starts on 18 September 2023.