Dr May El Barachi
Head of School
Associate Professor
Engineering and Information Sciences
Dr El Barachi is an Associate Professor at the Faculty of Engineering & Information Sciences and is a next generation networking expert currently teaching the subjects of Information & Communication Security, Distributed Systems & Cloud Computing, as well as Programming in the Bachelor of Computer Science and the Bachelor of Information Technology programs.
Dr El Barachi obtained her PhD in Electrical and Computer Engineering from Concordia University in Montreal, Canada. She completed the Certified Ethical Hacker v8 Training and is a certified CISCO CCNA and IT Essentials Instructor and a member of the order of Engineers of Quebec, as well as the IEEE & IEEE Computer Societies.
During her teaching career, Dr El Barachi developed and taught a variety of IT and computer science/engineering courses which included: IT essentials, programming, security, networking, mobile computing, green computing, penetration testing & ethical hacking, emerging technologies and sensor networking.
Dr El Barachi employs a student-centric, pragmatic teaching approach in which students are encouraged to actively engage in the teaching/learning process, and subjects' relevance are highlighted using real life examples, systems, and case studies. Striving to motivate students and use innovative teaching techniques, Dr El Barachi puts the emphasis on offering her students a highly interactive and friendly learning environment. She oversees the participation of her students in interactive workshops and academic competitions as well as advocates the use of co-teaching strategies and the involvement in inter-disciplinary course projects.
BSc, Arab Academy for Science and Technology
MSc, Concordia University Montreal, Canada
PhD, Concordia University Montreal, Canada
A selection of Dr El Barachi's recent publications include:
Ricardo Marco Alaez, Jose M. Alcaraz Calero, Fatna Belqasmi, May El-Barachi, Mohamad Badra, and Omar Alfandi, "Towards an Open Source Architecture for Multi-Operator LTE Core Networks", The Journal of Networks and Computer Applications (JNCA), Elsevier, Vol. 75, pp. 101-109, 2016. (Impact Factor 2.331 – Class A Journal)
Monther Aldwairi, Rima Masri, Haneen Hassan, and May El Barachi, "A Novel Multi-Stage Authentication System for Mobile Applications", The International Journal of Computer Science and Information Security, Vol. 14, No. 7, pp. 389-396, 2016.
Nizar Triki, Nadjia Kara, May El Barachi, and Souad Hadjres, "A Green Energy-Aware Hybrid Virtual Network Embedding Approach", The Computer Networks Journal, Elsevier, Vol. 91, pp. 712-737, 2015. (Impact Factor 1.256 – Class A Journal)
A. Boukhtouta, D. Mouheb, M. Debbabi, O. Alfandi, F. Iqbal, and M. El Barachi, "Graph-Theoretic Characterization of Cyber-threat Infrastructures", The Journal of Digital Forensics & Incident Response (Digital Investigation), Elsevier, Vol. 14, pp. 3-15, 2015. (Impact Factor 2.379 – Class A Journal)
Sleiman Rabah, May El Barachi, Nadjia Kara, Rachida Dssouli, and Joey Paquet, "A Service Oriented Broker-Based Approach for Dynamic Resource Discovery in Virtual Networks", The Journal of Cloud Computing: Advances, Systems and Applications, Springer, Vol. 4, No. 3, pp. 1-30, 2015.
Dr El Barachi has a keen research interest in next generation networking and has 12 years' experience in the field with a strong focus on Smart and Resource Efficient Systems. Her current research interests include mobile phone sensing as a service, wireless sensor networks / cloud integration, Internet of Things, network function virtualisation (NFV), dynamic resource management, network intelligence and adaptation, enhanced cloud computing models, network and cyber security, context awareness, and quality of service.
She is currently involved in several research collaborations with international universities (in Canada, the UK, and Lebanon) and local industrial partners, in areas varying from cyber security, to cloud computing and Network Function virtualisation (NFV), to e-healthcare, and smart cities. She is also involved in several collaborative projects with local and international industry partners, including Rogers Canada, Du, Cleveland Clinic Abu Dhabi, and the UAE Ministry of Health.
Dr El Barachi was actively involved in ABET & CAA accreditation activities, curriculum review and development, students and faculty recruitment and the organisation of various conferences. She chaired various committees including the Undergraduate Curriculum Review Committee, the students' affairs/recruitment committee and has been a member of the CAA steering committee, member of the ABET accreditation task force, member of the college research committee and member of the graduate program committee. Furthermore, she received the exemplary faculty award on two occasions (in 2013 and 2015), as a testimony to her excellent performance in the areas of teaching, research, and service.
Information & Communication Security
Distributed Systems & Cloud Computing
Programming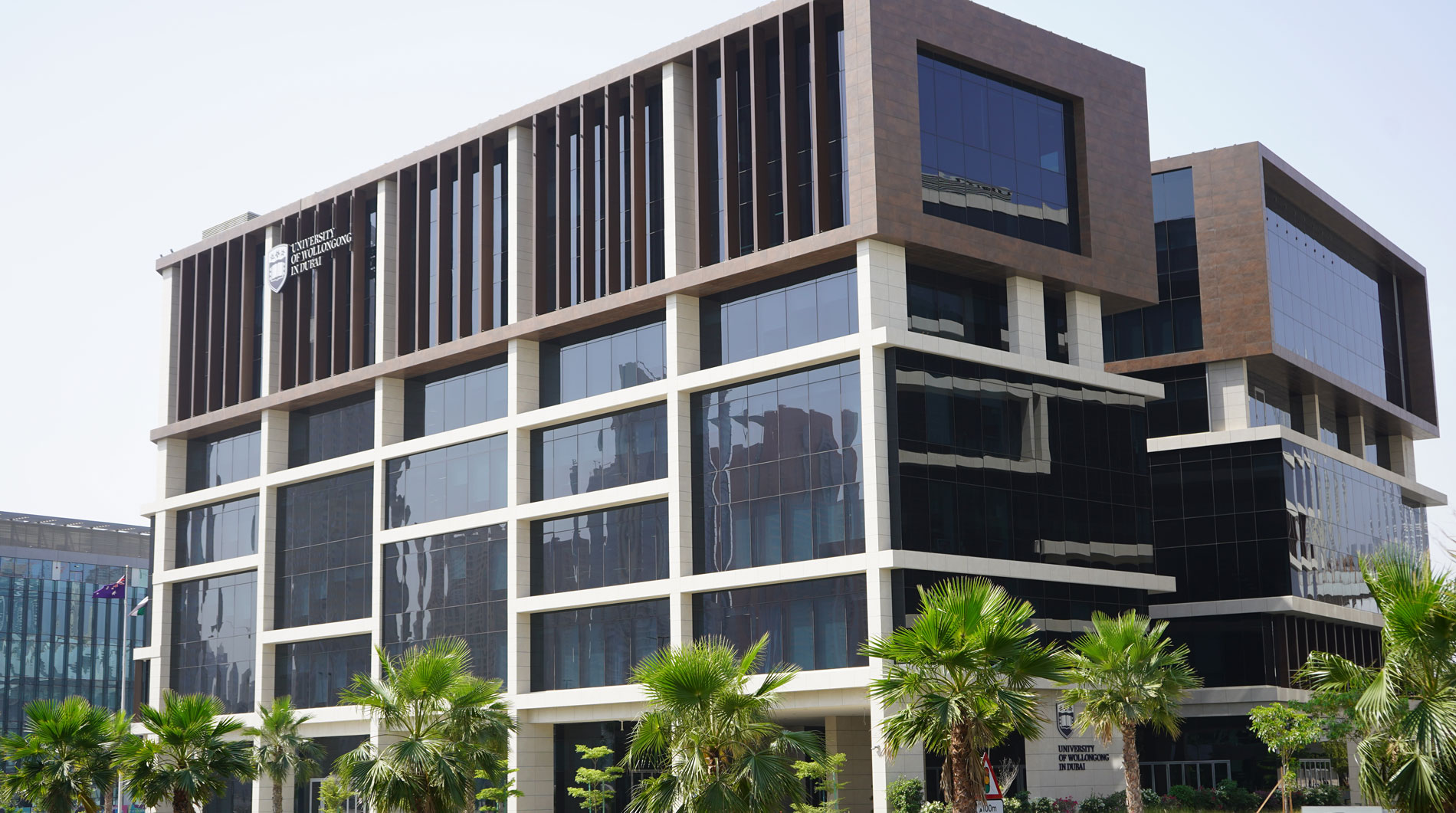 Open Day
Remember to attend our next Open Day on Saturday, 17 June 2023.
Join our experts to learn more about our degrees, and how you can enrol at UOWD in our
Autumn intake which starts on 18 September 2023.