Dr Mumtaz is an Assistant Professor at the University of Wollongong in Dubai. She is a highly qualified academic, having been bestowed a number of awards and recognitions throughout her time at Aligarh Muslim University (AMU), including a Gold Medal for her MBA (scoring 99.47 in the National Percentile test of MBA's conducted by the All India Management Association, a ranking comprising of candidates from various management colleges across India).
Dr Mumtaz currently teaches modules on organisational behaviour and a range of electives focusing on Human Resource Management. She treats her lectures as the motivating starting point to encourage students to explore a subject in greater depth. She aims to encourage a lot of class interaction, triggering discussions that capitalise on the rich experiences of UOWD's diverse student base.
Prior to joining UOWD, Dr Mumtaz enjoyed a broad range of academic, academic administrative and corporate roles. Her corporate experience includes three years in a management position at Allahabad Bank, one of India's largest and oldest nationalised banks. Focusing on improving the organisations' efficiency through computerisation, Dr Mumtaz was selected to represent the business at IRDRBT – a prestigious institute set up by the Reserve Bank of India to provide state-of-the-art training to all nationalised banks.
She has also had stints at IMT University Dubai as Registrar, responsible for the operational needs of the institute and achieving academic accreditation for the University's MBA program. Dr Mumtaz has also had the privilege of working with a range of Dubai's other top universities as a specialist Human Resource Management faculty member.
PhD, Aligarh Muslim University (AMU), India
MBA, Aligarh Muslim University, India
MSc (Physics), Aligarh Muslim University, India
Publications include but not limited to:
Parahoo, S. K., Mumtaz, S., Ayyagari, M., Harvey, H. L., & Khazraji, M. A. (2021). Investigating actors and enablers of innovation using a service ecosystem lens: a modelling approach. International Journal of Business Innovation and Research, 24(1), 25-44.
Harvey, H. L., Parahoo, S. K., Mumtaz, S., Badran, D., Banihani, K. (2020). Investigating Individual and Situational Factors Influencing Academic Integrity: An Empirical Study Among Medical Students. Journal of International Scientific Publications, Educational Alternatives, Vol.18, 30-44
Mumtaz, S., & Parahoo, S. K. (2019). Promoting employee innovation performance: Examining the role of self-efficacy and growth need strength. International Journal of Productivity and Performance Management.
Her research interests are in the area of OB & HRM in educational and industry settings as well as Performance Management, Mentoring, Academic Integrity, and Online Education.
Research Grants
Women Empowerment (WE): Establishing a mentoring program for female students to enhance and support their career trajectory: 2020
Lead Investigator
UOWD Internal grant seed funding - AED 10,000
Developing Authentic Online Assessments to address academic integrity: UAE based study: 2020
Lead Investigator
UOWD Internal grant seed funding - AED 10,000
Academic integrity factors for international students: 2018
Co-Principle investigator
Global challenges research grant - AUD $20,000
Contract cheating behaviour of the students in UAE: 2017
Co-Principle investigator
Internal research grant (UOWD) - AED 10,000
She is involved in Leading Women Empowerment Program.
MGNT206
MGNT803
MGNT908
MGNT969
MGNT311
MGNT903
MGNT930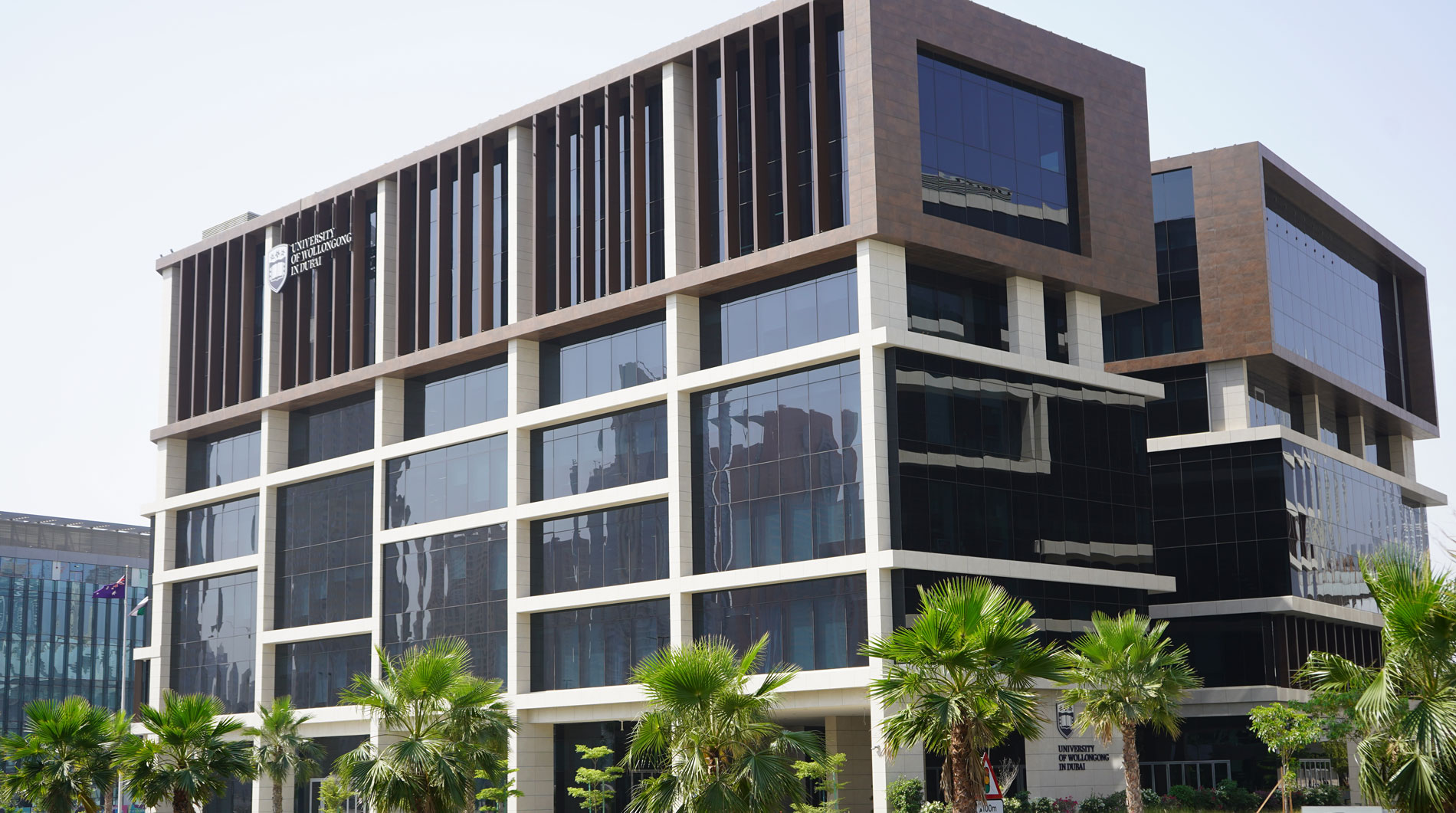 Open Day
Remember to attend our next Open Day on Saturday, 9 December 2023.
Join our experts to learn more about our degrees and how you can enrol in our
Winter intake which starts on 2 January 2024.