Scholarships for Continuing Bachelor's Students
Scholarships for Continuing Bachelor's Students
Academic Merit Scholarship
The Bachelor's Academic Scholarship at UOWD covers 15% - 25% of tuition fees each semester. The scholarship does not include textbooks, excursions, accommodation, living expenses or any other costs involved in undertaking study.
Scholarship Value
Two categories of scholarship are available to continuing bachelor's students.
25%* scholarship
15%* scholarship
Within each category, the number of scholarships awarded is limited and you must meet the minimum selection criteria for the relevant category in order for your application to be considered.
Scholarships are awarded on a first-come, first-served basis. Once all scholarships have been awarded for a semester, no further scholarship applications will be accepted.

*Conditions apply
Eligibility Criteria
Applications are open to current/continuing students of any citizenship
Applicants must have achieved a minimum cumulative Weighted Average Mark (WAM) of 75 in their studies to date and have completed a minimum of 36 credit points (undergraduate students) to apply
Academic Merit Scholarships - Continuing Students are awarded at the beginning of the Autumn trimester each year. The scholarships are valid for 1 year and are worth 15% or 25% of the scholarship holder's tuition fees at UOWD for the ensuing academic year.
The number of scholarships available is limited, and scholarships will be awarded to the most deserving students as decided by the UOWD Scholarship Committee.
Scholarships awarded will cover part of the tuition fees only for the subsequent academic year after which the scholarship has been awarded.
Scholarships will be forfeited if the student does not enrol in the semester immediately following the session in which the scholarship was granted. Summer session is optional.
Sports Scholarship
This is an unlimited scholarship worth up to 25% of tuition fees for the academic year after it is awarded. The scholarship is awarded prior to the commencement of Autumn semester each year. The scholarships do not include textbooks, excursions, accommodation, living expenses or any other costs involved in undertaking study.
| Value | No. of Scholarships (bachelor's and master's entrants) |
| --- | --- |
| 25% | unlimited |
Eligibility and Selection Criteria
Student must have a minimum cumulative Weighted Average Mark (WAM) of 65 in their studies to date. Eligible students must have completed at least 36 credit points (undergraduate students)
Students must be recommended by the UOWD Sports Coordinator to receive a scholarship. This recommendation must be on the basis of high performance in UOWD Sports teams and/or significant leadership of sports programs at UOWD or at a national level.
Students holding this scholarship must participate significantly in one or more UOWD sports teams during each semester for the subsequent academic year to maintain the scholarship
Requirements to Retain the Sports Scholarship
Scholarships awarded to students are reviewed at the beginning of every Autumn trimester (unless otherwise stated). In order to retain this Scholarship, students must meet the following criteria:
Enrol in a minimum of 3 subjects (for UG) in Autumn

and Spring

Maintain a WAM of ≥65 at the end of each semester
Receive no "Fail" (F or TF) grades
* In addition to the academic achievements required, Sports Scholarship recipients must have actively participate in all practice sessions and competitions for the UOWD sports team of which they are a member. Sports participation will be assessed by the Manager, Student Services.
Scholarship holders failing to meet the above requirements will no longer be entitled to retain their scholarship and will therefore have to pay the relevant tuition fees in order to continue their studies.
Please refer to the Scholarship Application Procedures and Closing Dates for further information.
Scholarship Application Procedures
If you would like to apply for any of the UOWD Scholarships, you should submit an Application for Scholarship form, along with supporting documentation relevant to your chosen Scholarship (academic transcripts, completion certificate(s), awards, referee reports, alumni ID, as appropriate) to FRED and registry services 1st floor. Applications must be received by the closing date (as listed below) and submitted via the Scholarship Form.

Application Closing Date
Late applications will not be considered
| Semester | Deadline |
| --- | --- |
| Spring 2023 | 17 March 2023 |
For further information regarding UOWD Scholarships you can contact Student Recruitment on +971 4 278 1800 or [email protected]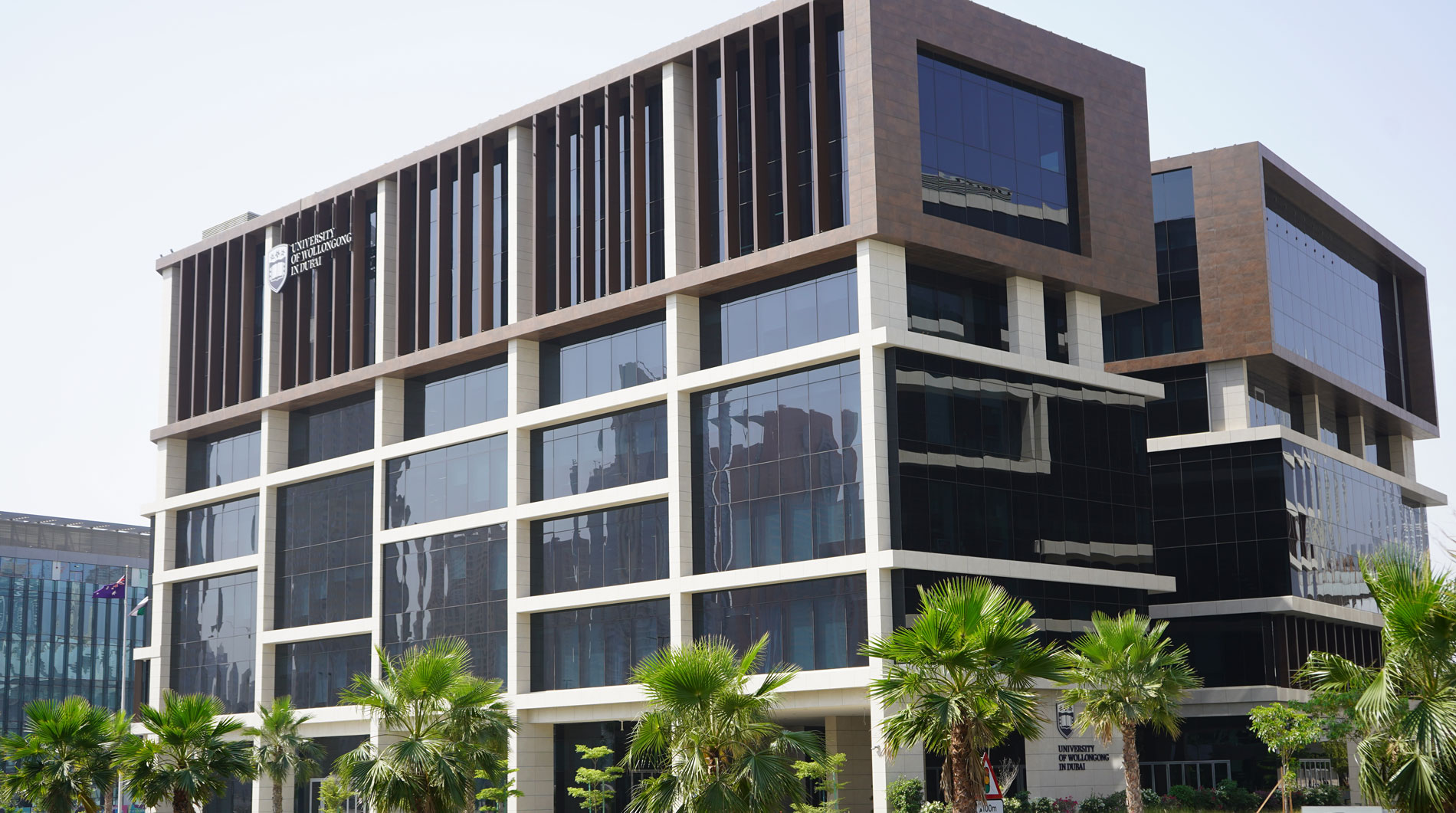 Open Day
Remember to attend our next Open Day on Saturday, 29 April 2023.
Join our experts to learn more about our degrees, and how you can enrol at UOWD.